Facebook Privacy Changes Under Fire, Mulally May Leave Ford Soon: Morning Buzzers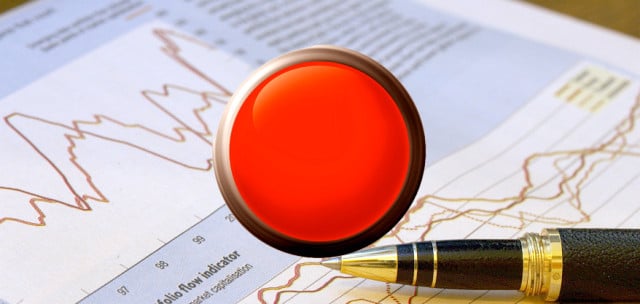 U.S. stock futures remain steady this morning as investors wait for the payrolls report from the U.S. Labor Department due out later this morning. Investors will scrutinize the data for clues as to whether the Federal Reserve will begin cutting back on stimulus after the central bank's meeting on September 17-18.
Futures at 8:30 a.m.: DJIA: +0.26%  S&P 500: +0.25%  NASDAQ: +0.27%
Here's your cheat sheet to what's buzzing this morning: 
Apple (NASDAQ:AAPL) may start making iPhones with bigger screen sizes, in particular to take advantage of the growing phablet trend in Asia, the Wall Street Journal reports. The screen sizes could range from 4.8 to 6 inches, sources who spoke to the Journal said. The current iPhone 5 has a 4-inch screen and the new iPhone lineup that the company will debut on Tuesday will also be that size, the sources said. In addition, the company is moving forward with a partnership with Japan's largest wireless carrier, NTT DoCoMo, which is expected to be announced Tuesday along with the company's new product lineup.
Facebook's (NASDAQ:FB) privacy policy is coming under fire from some privacy groups, which wrote a letter to the Federal Trade Commission asking the government agency to block some upcoming changes to the policy that would allow Facebook to give personal information about its users to advertisers. "Facebook users who reasonably believed that their images and content would not be used for commercial purposes without their consent will now find their pictures showing up on the pages of their friends endorsing the products of Facebook's advertisers," the letter noted, which can be read in full here.
Ford (NYSE:F) Chief Executive Officer Alan Mulally may be leaving the company earlier than had previously been expected as the company's board is feeling more comfortable with the idea of Chief Operating Officer Mark Fields taking the position, Reuters reported. Mulally is widely credited with saving the automaker after the financial crisis of 2008, and wasn't supposed to step down until the end of 2014. Sources told Reuters that now the board is giving Mulally the freedom to decide when he'd like to leave.
Timken (NYSE:TKR) is bowing under pressure to split its steel and bearings businesses. A shareholder vote and a Goldman Sachs (NYSE:GS) review both favored a spin-off of the company's steel business, Bloomberg reports. Ward Timken will be the chairman and CEO of the new steel company and Richard Kyle will be president and CEO of the bearings and power transmission company.
Follow Jacqueline on Twitter @Jacqui_WSCS
Don't Miss: Analyst: Here Is Apple's New Product Schedule.