Feds Investigate Japanese Billionaire Okada and 4 Other Hot Stocks
A report in The Wall Street Journal says Yahoo Inc (NASDAQ:YHOO) and Apple Inc (NASDAQ:AAPL) are discussing how to get more of Yahoo's content onto Apple devices such as the iPhone and iPad. Possible inclusions could be Yahoo News or other Yahoo Web properties, though there is no guarantee that a deal could materialise. It is well-known that Apple wants to reduce its reliance on Google, while Yahoo head Marissa Mayer is said to be eyeing the Apple devices as the means to reverse the declining Web traffic at the online giant. It is unlikely however that Apple would, at the moment, tinker with its Google search arrangements, as it considers them unsurpassed. A closer Yahoo-Apple relationship is actually a no-brainer considering Yahoo does not have competing hardware devices nor an app ecosystem, which is likely to be attractive to Apple.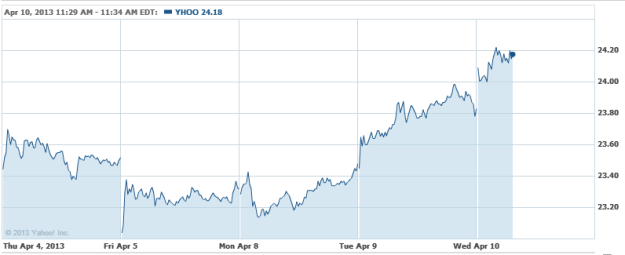 First Solar Inc (NASDAQ:FSLR) announces its acquisition of solar PV start-up outfit Tetrasun for an undisclosed sum. Tetrasun has achieved PV cell architecture that boasts of over 21 percent conversion efficiency at production costs that match those of the conventional multicrystalline silicon solar cells. The innovative design is said to be simpler and far easier to manufacture, lending itself to high volume production using current equipment. First Solar acquired Tetrasun from JX Nippon Oil & Energy Corp and other investors. Meanwhile, analysts do not share the market exuberance arising after First Solar beefed up its guidance yesterday. Research firm Jefferies says "we don't believe the outlook has radically changed to prompt the move," and that the bumped up guidance was probably due to an accounting change.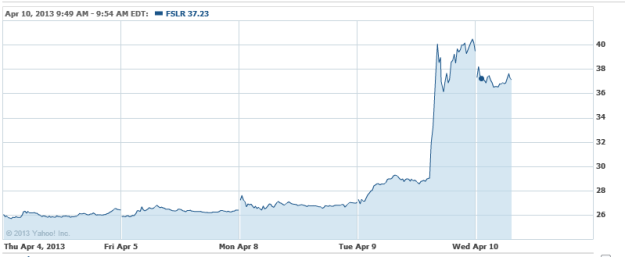 The ongoing legal battle between Wynn Resorts (NASDAQ:WYNN) and Japanese billionaire Kazuo Okada took a new turn with U.S. Federal prosecutors seeking a temporary stay on proceedings to allow for a criminal case to be progressed against Okada for alleged violations of the Foreign Corrupt Practices Act, an anti-bribery statute. The U.S. authorities are investigating Okada and his companies, Japan's Universal Entertainment Corp and Nevada-based Aruze USA Inc, for the potential offences. The authorities are also said to be conducting a criminal investigation into a 2011 transaction relating to a donation by Wynn The University of Macau Development Foundation.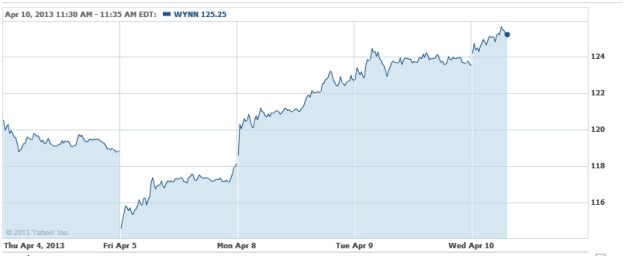 Siemens AG (NYSE:SI) CEO Peter Loescher paints a dismal picture of the global economic environment and its impact on the German engineering major. Speaking at an interview, he said a downturn in global business cycles was depressing demand for the company's technology equipment, and though experts were hoping for an upswing in the second half, no signs of that were as yet visible at Siemens. "Business has not become easier. The short-cycle businesses, too, are lacking momentum. We still don't expect any tailwind from the global economy and markets," he said.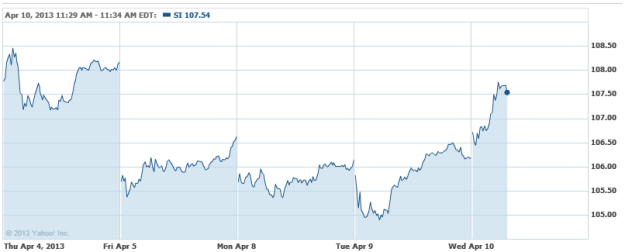 Don't Miss: FOMC Minutes: U.S. Economy Is Back On Track.