Firm: 2013 Was the Year of the Android, One Apple Wants to Forget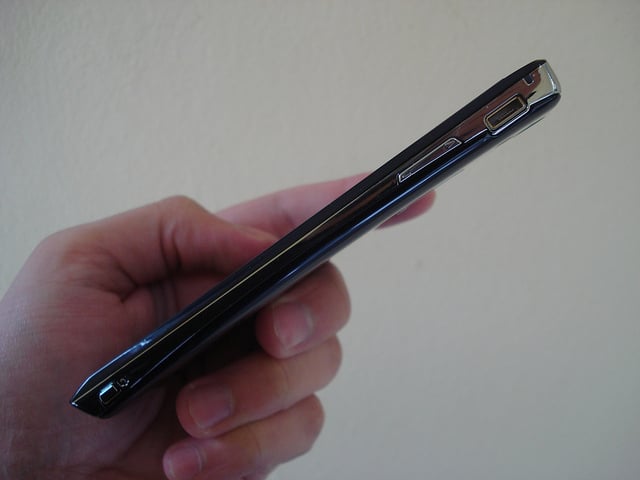 Growth of global smartphone shipments fell slightly in 2013, indicating that highly saturated markets in the first world are beginning to inhibit the growth of smartphone makers.
According to research group Strategy Analytics, global smartphone shipments grew 41 percent in 2013 to a record 990 million units. Despite all those smartphones being shipped for the year, the horizon seems to be darkening. Global smartphone shipment growth dropped from 43 percent in 2012 to 41 percent in 2013 "due to high penetration in some major markets like the United States," the firm said.
Devices running on Google's (NASDAQ:GOOG) Android operating system dominated in 2013. Android devices accounted for 79 percent of the smartphone market share for the year, shipping 781.2 million units. Google's Android operating system is used by many makers of low-cost smartphones geared toward emerging markets, which are seeing a higher rate of growth because those markets are not saturated like in first-world regions.
Android's annual growth rate dropped to 62 percent in 2013, the lowest rate seen by the platform, but it still had the highest growth in the market. "There is little doubt that 2013 was the year of the Android," Strategy Analytics reports.
All that growth for Android came at the expense of Apple's (NASDAQ:AAPL) iPhone. Apple only grew 13 percent during 2013, shipping 153.4 million units and taking a 15 percent market share. "Despite record volumes, 2013 is arguably a year that Apple will want to forget as growth slowed sharply and its new 5c model performed less strongly than expected," the firm said.
Apple shares fell this week after the company reported financial results that showed it didn't sell as many iPhones as analysts had predicted. For the first time Apple released two iPhones in the fall, but the devices – especially the iPhone 5C – haven't performed up to expectations. The company sold a record 51 million iPhones during the last quarter of 2013, but analysts had expected the figure to be closer to 55 million.
Microsoft (NASDAQ:MSFT) and its Windows Phone showed some growth in 2013, becoming "firmly established as the smartphone industry's third major ecosystem," the firm said. Microsoft devices accounted for 4 percent of the smartphone market share in 2013 and the company shipped 35.7 million devices in the year. Strategy Analytics also predicted that Microsoft would be ready to take advantage of any slowdowns from Android in the next year.
While Strategy Analytics thinks that Android growth will continue to slow down this year, Gartner has predicted the opposite, saying that Android will ship 1 billion devices in 2014. Gartner cited the operating system's appeal in emerging markets as the reason for the predicted 62 percent growth, also saying that by 2017, 75 percent of Android sales will come from emerging markets.
Apple knows that its products are too expensive for most consumers in emerging markets, where wireless carriers don't offer heavy device subsidies, as is common in the United States. CEO Tim Cook has insisted that Apple doesn't make cheap phones because it is "not in the junk business." While that sounds well and good, the refusal to make a cheaper smartphone is causing Apple to miss out on the areas of the market that are still showing growth.
More from Wall St. Cheat Sheet:
Follow Jacqueline on Twitter @Jacqui_WSCS