Former Apple Executive Praises Tim Cook's 'Process of Innovation'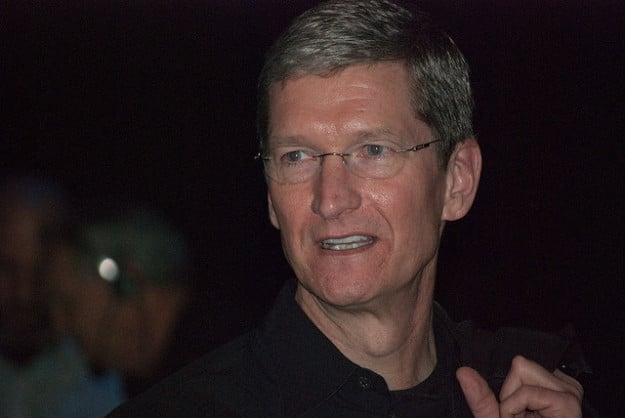 Former Apple (NASDAQ:AAPL) executive Tony Fadell recently shared his thoughts on CEO Tim Cook's ability to innovate during a conversation with Business Insider's Jay Yarow. According to his LinkedIn profile, Fadell was senior vice president of Apple's iPod division from 2001 to 2010 and also served as an adviser to the CEO from 2008 to 2010.
Some industry commentators have criticized Apple's leadership for a perceived lack of innovation since the departure of legendary Apple CEO Steve Jobs. There were even rumors that Cook was being criticized by Apple's board. In August, Fox Business News correspondent Charlie Gasparino cited insider sources that said Apple's board was concerned whether or not "they have stuff to keep the momentum going that Jobs started."
However, Fadell was quick to dismiss the critics' concerns. "Tim's a great guy. He's a very, very smart guy," Fadell told Business Insider. Fadell pointed out that Cook was already "managing huge chunks of the business" as early as 2004 and 2005, when there was no question that Apple was still innovative.
Fadell also expressed his disagreement with critics who label Cook as a mere "operational" expert. "The thing is — there is so much innovation that is brought to bear — the number of turns he did on the inventory per month was just extraordinary and that was by process of innovation," said Fadell. "He didn't just become [CEO] because he could run a spreadsheet. It's because he could rethink the process. And that's what it takes to rethink products."
Fadell also noted that some observers have a misconception of how innovation works in companies like Apple. "A lot of the things hidden in world-class companies are those innovations that bring to light these things [products] and make them cost-effective…at the end of the day they are innovations – they're just different types," Fadell told Business Insider.
When it comes to understanding innovation, Fadell appears to know what he's talking about. After helping Apple develop one of its most successful products, Fadell later founded Nest, a company that makes innovative connected thermostats and smoke detectors that can be managed wirelessly via a smartphone app. Piper Jaffray analyst Gene Munster recently wrote a note to investors that suggested Apple will also soon enter the growing "connected home" market. In the note, Munster cited the success of Nest and the company's "Apple-style approach" to its products.
Follow Nathanael on Twitter (@ArnoldEtan_WSCS)
Don't Miss: Rumor: Samsung Is Planning Multi-Sided Display for Next Device.