Former Designer on Working at Apple: It's Not That Great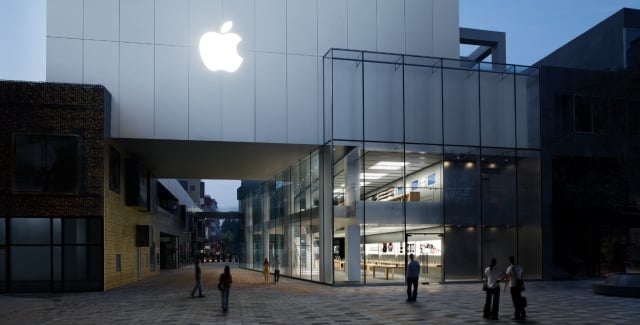 "I felt more like I was a teenager working at a crappy retail job than a professional working at one of the greatest tech companies in the world," wrote mobile software designer Jordan Price of his experience as an Apple (NASDAQ:AAPL) employee in an essay posted to the blog Apple Daily.
It is a tale of illusions shattered about the company that transformed the technological world with the introduction of the iPhone and the iPod, which Price says has a less-than-revolutionary corporate culture. And while his story is but one individual's experience, it not only gives insight into how poor management and leadership can affect productivity, it also adds a dose of realism to Apple's public image.
Based on employee reviews at Glassdoor.com — a job recruitment and company rating website — Apple still holds a rating of 3.9 stars, which signals worker satisfaction, although the company did slip to No. 35 on the site's Best Places to Work list for 2014. Overall, Apple has collected approximately 2,800 reviews, and a great majority of them are from employees who worked at Apple Stores, rather than at Apple's headquarters in Cupertino, California, like Price.
While the general tenor of the reviews is that working at Apple was a positive experience because the job allows for proximity to "some of the best technology on the planet," as one reviewer wrote, more than one commenter noted that Apple expected a great deal from its employees. One reviewer from San Francisco — a former theater specialist — noted that Apple relies "on 'paying their employees' with the privilege of working for Apple" rather than "really taking care of them financially."
A former finance intern wrote that "the atmosphere at the company is a bit more cold than at other Silicon Valley companies." Another commonly reported complaint is the criticism that few opportunities for advancement exist in the competitive nature of Apple's business culture, with the company selling the idea that employment at Apple is a career experience worthy of offsetting the lack of upward mobility.
Certain aspects of Price's experience fit into the composite reality described by reviewers, although his tenure at Apple does appear to tend toward the extreme.
After accepting the position at Apple — which was in reality a contract position — Price expected to find himself embarking on his dream job, even though he took a pay cut. "I was making a long-term career investment by working for such a prestigious company," he wrote, per Apple Daily. "In my eyes, Apple is, hands down, the most highly-regarded company a designer could work for." And that assessment did not change when he started his position as a mobile designer.
But Price found himself unable to concentrate. His immediate boss — known at Apple as a producer — had a habit of delivering insults "shrouded as jokes" and often hovering over Price's back "like a boss out of Dilbert." The boss would remind Price that his contract would not be renewed if he "did or didn't do" certain tasks. "He was democratic about his patronizing and rude comments, but it didn't make me feel any better when he directed them towards my team members," writes Price.
To console himself, Price reminded himself that he was working with world-class designers on a world-class product. But one day, "without so much as a hello, my boss hit me with another weird low-blow insult wrapped up nicely as a joke," Price said in his essay published on Apple Daily. "I tried to ignore it and get back to work, and I realized I just couldn't focus at all on my job. I was too caught up thinking about how I should deal with the situation." He quit at lunch, wiping his iPad clean of data, uploading his work to the server, and leaving a note informing his boss that he was the worst boss ever.
He acknowledged that walking out was not the best way to quit, and in an follow-up note, Price said that many people told him he should have contacted Apple's human resources department before walking off the job. "It's debatable if it would have helped the situation, but I didn't feel there was anyone to turn to. It was unclear who exactly I even worked for or who I should share my grievances with," he wrote. "I was contracted by one company, yet paid by another contracting company, and then I worked at Apple. To this day, I never once encountered anyone from HR while at Apple, as I wasn't technically employed by them."
The publication of Price's story follows closely behind Apple's appointment of Denise Young Smith to lead the company's human resources department. As Apple spokeswoman Kristin Huguet told Bloomberg, Smith — who will be replacing Joel Podolny — has been charged with attracting and retaining top talent. The iPhone maker has seen talented engineers, designers and marketing managers move on to new technology companies or Google (NASDAQ:GOOG) and Samsung (SSNLF.PK).
More From Wall St. Cheat Sheet:
Follow Meghan on Twitter @MFoley_WSCS