French Tax Proposal Takes Aim at Apple and Other Tech Companies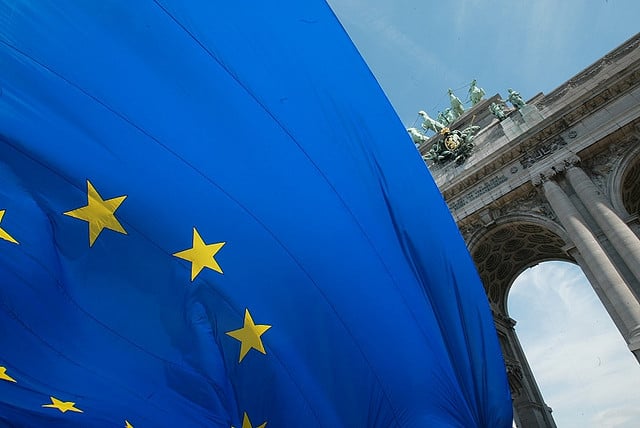 Could Apple (NASDAQ:AAPL) be hit with a new tax bill from the European Union? At a meeting next week, representatives from France will be pushing the EU to implement controversial new tax laws and regulations that could impact major U.S. Internet companies, reports the Wall Street Journal. The proposals could affect how major technology companies such as Apple, Google (NASDAQ:GOOG), Amazon (NASDAQ:AMZN), and Facebook (NASDAQ:FB) operate and pay taxes in Europe.
According to documents seen by The Telegraph, the French representatives are proposing the establishment of "a tax regime for digital companies that ensures that the profits they make on the European market are subject to taxation and that the revenues are shared between the member states, linking the tax base to the place where the profits are made."
"We must introduce a European tax on data flows," stated French EU parliament member Catherine Trautmann via the Wall Street Journal. Besides imposing a tax on "data flows," the French proposal also seeks to regulate how major tech companies such as Apple, Google, Amazon, and Facebook operate their platforms in order to make it easier for European tech companies to compete.
"We don't want to regulate the net. We want to regulate a small number of Internet platforms that today are blocking innovation from all of the other actors. The current situation makes it difficult for European champions to emerge at a global scale," French Technology Minister Fleur Pellerin told the Wall Street Journal. Fleur Pellerin may already be familiar to some Apple watchers as the French minister that criticized the Cupertino-based company over its decision to ban the French company AppGratis from its iTunes App Store earlier this year.
One of the proposed regulations would require tech companies to make digital content transferable between platforms. This change would ostensibly make it easier for European tech companies to compete since consumers could more easily transfer their digital property from Apple, Google, or Amazon to an emerging European company.
Other proposed regulations seek to ensure that U.S. companies are following EU data protection rules regarding "all processing of the data of EU residents," reports The Telegraph. These rules appear to be a direct reaction to the U.S. government's Internet surveillance programs that were revealed earlier this year.
The proposals will be discussed at a meeting in Paris next week before being presented at a summit of European leaders on October 24, reports The Telegraph. Here's how Apple traded on Friday.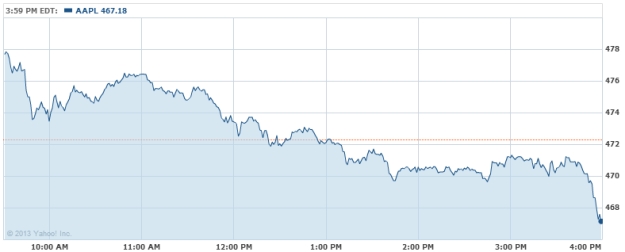 Follow Nathanael on Twitter (@ArnoldEtan_WSCS)
Don't Miss: Navigating the Antitrust Maze, Google Pulls Back From Waze.