Friday's Midday Movers: 3 Stories Driving Markets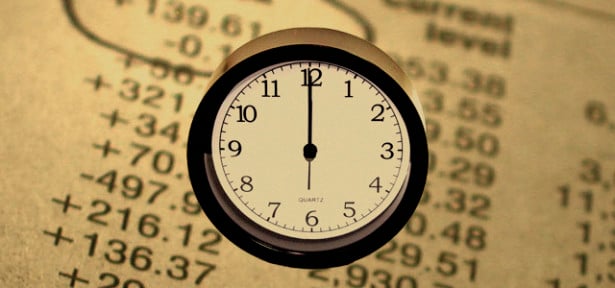 The major U.S. stocks were trading higher Friday going into the weekend. As of 12 p.m.:
DIJA:

+0.11%

to 16027.23
S&P 500:

+0.30%

to 1801.27
NASDAQ:

+0.45%

to 3986.97
Gold:

+0.18%

to 70.79
Oil:

-0.13%

to 22.29
U.S. 10-Year:

-0.75%

to 27.63
Here are three stories helping shape the market Friday afternoon:
1. 5 Reasons Not to Stuff Your Credit Cards This Holiday Season: With Thanksgiving quickly approaching, the start of the holiday shopping season is almost here. Millions of shoppers will show their generosity by purchasing gifts and running up credit card bills, but Americans should remember not to overextend themselves and abandon financial common sense.
According to a preliminary survey from the National Retail Federation, 140 million people plan to or will shop over Black Friday weekend. Unfortunately, many of those shoppers will dig themselves deeper into debt and fall victim to the January Blues, a time when the reality of holiday spending takes hold on bank accounts.
2. Walmart Under Attack From Ashton Kutcher and NLRB Over Labor Violations: It appears as if low-wage Walmart (NYSE:WMT) workers and the organizers of groups such as OUR Walmart have found themselves a powerful (influential, at least) new ally in Ashton Kutcher. The television star turned businessman issued a series of tweets earlier this week aimed directly at Walmart, which is the world's largest private-sector employer and the second largest public corporation, calling the corporation out for what many believe to be unfair wages paid to many, if not most, of its employees.
Kutcher referred specifically to a story in The Wire, which in turn referred to a story from the Cleveland Plain Dealer. The story revealed that a Walmart store in Canton, Ohio, was holding a Thanksgiving food drive for its own employees. That is, collection bins were reportedly set up in an employees-only area, and Walmart employees were encouraged to donate to their colleagues in need.
3. Patent Retrial Verdict Cuts Apple to the Core With $290 Million to Apple: The verdict is in. According to Bloomberg, a jury of six women and two men announced Thursday that Samsung Electronics (SSNFL.PK) will need to pay Apple (NASDAQ:AAPL) more than $290 million in damages for the patent infringements that affect 13 Samsung devices. The week-long trial of Samsung v. Apple took place in the same federal court in San Jose, California where Apple won a $1 billion verdict against Samsung in 2012 for copying iPhone and iPad technology. The award was cut to $410.5 million in March after jurors were charged with miscalculating the damages incurred by Apple, but the Cupertino, California-based company recovered much of that amount with the jury's new verdict on Thursday.
Don't Miss: Is Saving Money the Key to Happiness?