Friday's Midday Movers: 3 Stories Driving Markets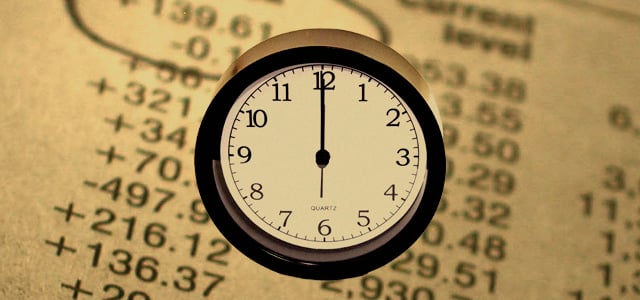 The major U.S. stocks were falling again Friday, after beginning the week with a series of major inclines. As of 12:05 p.m.:
DIJA:

-0.68%

to 15449.56
S&P 500:

-0.51%

to 1681.60
NASDAQ:

-0.27%

to 3595.36
Gold:

-0.43%

to 71.41
Oil:

-1.17%

to 24.5284
U.S. 10-Year:

-1.42%

to 25.70
Here are three stories helping shape the market Friday afternoon:
1. Consumer Sentiment Jumps to Best Level Since 2007: Despite sluggish economic growth and lingering high rates of unemployment, consumer sentiment in the United States reached its highest level in six years. According to the Thomson Reuters/University of Michigan's final reading, consumer sentiment in July came in at 85.1, a slight increase from 84.1 in June. It was the best reading for the index since July 2007…(Read more.)
2. Halliburton's Penalty Shows DoJ Has No Teeth: The U.S. Department of Justice announced Thursday that Halliburton (NYSE:HAL) has agreed to plead guilty to destroying evidence in connection with the 2010 Deepwater Horizon disaster. Halliburton, which was sued up and down the Gulf Coast along with BP (NYSE:BP) and Transocean (NYSE:RIG), will pay the maximum available statutory fine, and be subject to three years of probation for the offense…(Read more.)
3. Apple Wins Three Brands of the Year Awards — Again: For the second consecutive year, Apple (NASDAQ:AAPL) swept three major technology categories in a "Brand of the Year" poll conducted by market research firm Harris Interactive. In the poll, Harris measured over 38,000 American consumers' perceptions about more than 1,500 brands. Once again, Apple won Computer Brand of Year, Tablet Brand of the Year, and Mobile Phone Brand of the Year.
"Americans continue to give Apple brands strong ratings. And while their Consumer Connection scores are strong within their respective categories, what really stands out is that in all three of the categories Apple brands are measured — Computer, Tablet and Mobile Phone — its Brand Momentum scores are in the top 30 of all 1,500 brands evaluated in the study, showing that consumers see this as a brand of the future," states Harris Interactive Senior Vice President Manny Flores…(Read more.)
Don't Miss: Greek Survival: New Bailout Money Incoming.