From Apple to BlackBerry? Former CEO Sculley Considers a Bid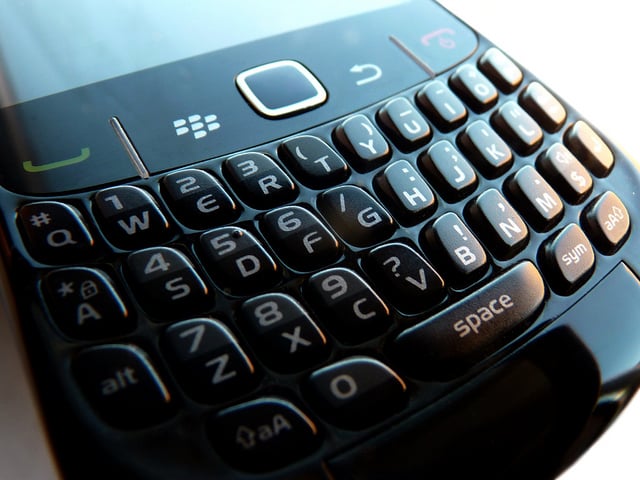 When it rains, it pours, and finally it's pouring for BlackBerry. When BlackBerry (NASDAQ:BBRY) initially put itself on the auction block two months ago, it seemed as though no company was up for a takeover. However, now, certain buyers are slowly but surely making their way out of the woodwork, and one just happens to hail from the company that essentially put the nail in BlackBerry's coffin.
According to Reuters, former Apple (NASDAQ:AAPL) CEO John Sculley is now reported to be mulling over a joint bid for the smartphone maker with Canadian partners. He hasn't confirmed the rumors, but explained to the Globe and Mail recently, "The only thing I would say is, I think there's a lot of future value in BlackBerry. But without experienced people who have run this type of business, and without a strategic plan, it would be really challenging."
If the reports are true and Sculley really is considering a bid, the CEO would join the potential buyer pool that now includes Fairfax Financial Holdings, Cerberus Management, co-founders Mike Lazaridis and Douglas Fregin, and even Cisco Systems. BlackBerry suitors have been reluctant to confirm any serious plans, but a handful have come forward to at least consider a bid, and it'll be interesting to see who ultimately signs for the struggling Canadian smartphone maker.

Sculley would be an especially interesting buyer because he previously led Apple, or the iPhone giant that swiftly pulled the rug out from beneath BlackBerry's feet. The Waterloo, Ontario-based company once ruled the smartphone world, but once Apple and Samsung Electronics hit the ground running, the rest is history.
So far, Fairfax is the only firm to offer a tentative bid of $4.7 billion, but more agreements could pop up as Fairfax's negotiations deadline of November 4 nears. BlackBerry's largest shareholder has still not revealed the other members of its bidding consortium, but it's likely it'll unveil them sooner rather than later.
Don't Miss: Microsoft Exec on Free iWork Apps: Apple Is Playing 'Catch Up'.