From BlackBerry to Apple: the U.S. Air Force Makes a Fruit Exchange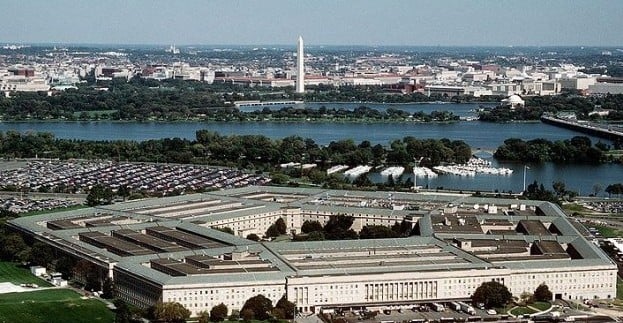 In yet another setback for struggling smartphone maker BlackBerry (NASDAQ:BBRY), the U.S. Air Force has announced that it is replacing 5,000 of its BlackBerry devices with Apple's (NASDAQ:AAPL) iPhones, reports the AirForceTimes. The smartphone swap appears to be part of the Air Force's overall movement away from the BlackBerry platform in favor of devices powered by the iOS and Android operating systems.
"In order to keep costs down and save on network resources, BlackBerrys will be turned in and shut off once the user is transitioned to an iOS device," said Brigadier General Kevin Wooton, communications director for Air Force Space Command, via a statement given to the AirForceTimes. Although the Air Force didn't reveal if the Apple devices would be supported by the Defense Information Systems Agency's mobile device management software, DISA typically manages devices for Department of Defense use.
According to the AirForceTimes, any new BlackBerry devices requested after January 1 will require a special waiver. BlackBerry once dominated the cellphone market, but saw its worldwide operating system market share shrink to 1.9 percent in 2013 according to data from market research firm Gartner.
Although BlackBerry has long been the Pentagon's preferred smartphone brand due to the company's longstanding emphasis on operating system security, Apple and other smartphone makers are beginning to dislodge the Canada-based company from its entrenched position as it struggles to maintain a viable market share. BlackBerry emphasized its longstanding relationship with the Department of Defense and the company's reputation for security in a statement that it gave to BlackBerry news site CrackBerry.
"For customers that have the highest security requirements, such as those in government, there is nothing more secure than a BlackBerry device managed by a BlackBerry Enterprise Server," stated BlackBerry in a statement issued to CrackBerry. "There is a clear reason why BlackBerry has more government certifications than any other vendor, and the only enterprise mobility management vendor and handset maker to receive the Department of Defense 'Authority to Operate' certification. Security is built into everything we do, and we've been doing it longer and better than anyone else."
BlackBerry also suggested that other devices and platforms were less reliable and less secure. "Our competitors have not been tested in the field or subjected to the long term rigors of high stress applications, making their security model difficult to trust," noted BlackBerry. "BlackBerry remains the best option for governments around the world."
Although Apple may not have as many government security certifications as BlackBerry does, this is not the first time that the Air Force has adopted Apple devices. As reported by The Street, the Air Force's Air Mobility Command previously spent $9.36 million for up to 18,000 iPads as part of a program to replace traditional paper-based flight manuals with tablets. According to Major Brian Moritz via The Street, this program could save the Air Force more than $50 million over the next ten years.
Follow Nathanael on Twitter (@ArnoldEtan_WSCS)
More from Wall St. Cheat Sheet: