FTC: Google Must License Motorola Patents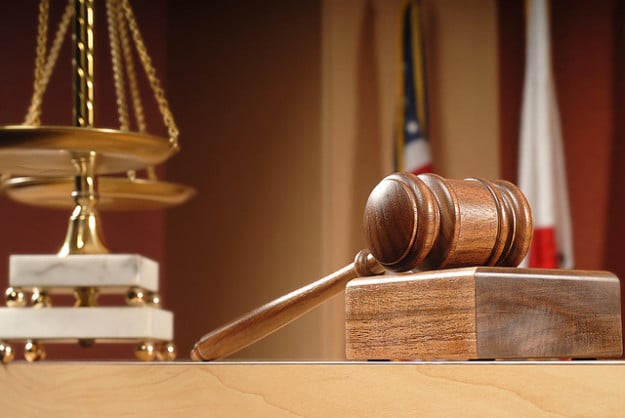 When Google Inc. (NASDAQ:GOOG) acquired Motorola's (NYSE:MSI) Motorola Mobility back in 2011 for $12.5 billion, it also bought the company's FRAND patent disputes with the Federal Trade Commission, along with the headache the company has been trying to settle since the acquisition. The FTC and Google have finally reached a settlement on the matter, the FTC announced on Wednesday.
Competitors accused Google of refusing to license the Motorola patents, which are required by law on any Fair, Reasonable, and non-Discriminatory terms (FRAND). Those patents are essential to the smartphone tablet industries, and according to Google's competitors, Google didn't try to negotiate use of the patents, and simply shut other companies out from using them. Google said that the companies looking to license its FRAND patents weren't willing to pay a fair price.
Twenty-five competing companies and interest groups appealed to the FTC on the matter, saying that Google's refusal to license the patents was damaging competition in the electronics industry. The groups accused Google of threatening to pursue legal action against the companies that needed access to the patents held by Motorola Mobility.
The settlement doesn't require that Google admit fault in the matter, only that it "abide by its commitments to license its standard-essential patents on fair, reasonable, and non-discriminatory or FRAND terms," according the the FTC statement.
In a longer letter explaining the ruling, the FTC said of the settlement, "The Order strikes a balance. It enables Google and implementers to negotiate a FRAND rate while protecting both parties from opportunistic behavior that is inconsistent with the FRAND agreement. An implementer can negotiate licensing terms without facing the threat of an injunction, but Google is not barred from responding to an implementer that misuses the protections in the Order to delay rather than facilitate entering into a FRAND license."

Google's Motorola is involved in another patent dispute accusing Apple Inc. (NASDAQ:AAPL) of violating 18 of its patents. The complaint was filed with the U.S. International Trade Commission back in 2010, and will be heard by a federal judge on September 11, after both companies appealed an earlier dismissal of the case.
Smartphone patent lawsuits have become incredibly common in the industry, and the U.S. patent system is largely recognized as needing some fixing. Just this week, Nobel-prize winning professor at the University of Chicago, Gary Becker, weighed in on the matter in a blog post, saying, "The patent system as practiced in the United States is too broad, too loose, and too expensive."
Follow Jacqueline on Twitter @Jacqui_WSCS
Don't Miss: Robertson Disses Apple: 'Google People Better'.