FTC Puts Apple in Time Out for Letting Kids Buy Apps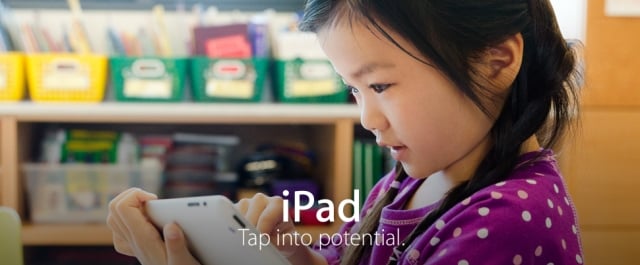 Apple (NASDAQ:AAPL) has agreed to a $35.2 million settlement the Federal Trade Commission over a loophole in its App Store that allowed children to make purchases within the store without their parents' consent. That $35.2 million will go to refunding the parents of app-hungry kids who made purchases in Apple's App Store without the parents' knowledge. Apple had originally set up its App Store so that purchases could be made within 15 minutes of someone entering their user name and password to make it more convenient for people to make multiple purchases. The problem arose when kids figured this out and ran up huge charges on their parents' iTunes accounts for apps, games, and other digital purchases.
Apple also has to change its billing policies to make sure the company has "express, informed consent from consumers before charging them for items sold in mobile apps," the FTC said in a statement seen by CNBC. "This settlement is a victory for consumers harmed by Apple's unfair billing, and a signal to the business community: whether you're doing business in the mobile arena or the mall down the street, fundamental consumer protections apply," said FTC Chairwoman Edith Ramirez, in the statement, per CNBC. "You cannot charge consumers for purchases they did not authorize."
Apple CEO Tim Cook isn't so happy about the ruling, though, as he believes the company has already taken care of the loophole that allowed for the accidental purchases and refunded consumers some $32 million.
"It doesn't feel right for the FTC to sue over a case that had already been settled," Cook wrote in a letter to Apple employees obtained by CNBC. "To us, it smacked of double jeopardy. However, the consent decree the FTC proposed does not require us to do anything we weren't already going to do, so we decided to accept it rather than take on a long and distracting legal fight."
Apple does rely on kids for parts of its App Store business, so the company should have taken some precautions in regards to children making fraudulent purchases on its devices. Back in August, Apple added a new section to its App Store specifically for apps for kids, with the intent of pushing the use of iPads for educational purposes.
While allowing any online purchase to be made without direct consent is not a good idea, Apple was just trying to save customers the frustration of having to repeatedly type their name and password when making multiple App Store purchases. Perhaps the app-happy children should be grounded from their parents' iPads, rather than the FTC forcing the company to make refunds for the children's bad behavior.
More From Wall St. Cheat Sheet:
Follow Jacqueline on Twitter @Jacqui_WSCS