Galaxy S4 Trumps iPhone 5 in May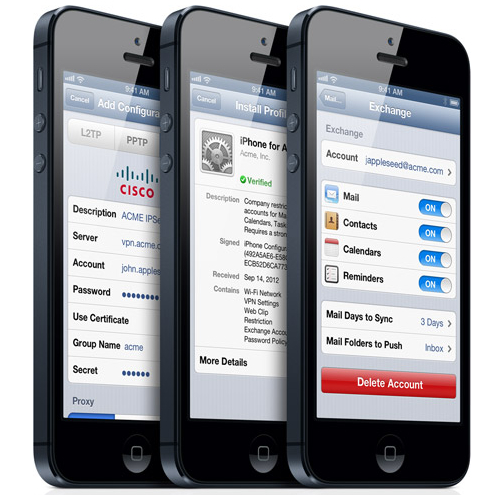 Samsung's (SSNLF.PK) Galaxy S4 managed to snag the top spot at three of the major U.S. carriers in May, while Apple's (NASDAQ:AAPL) iPhone 5 remained the favorite device of consumers at AT&T (NYSE:T) stores.  According to the latest data from Canaccord Genuity, Samsung's flagship device was the top seller at Sprint (NYSE:S), Verizon (NYSE:VZ), and T-Mobile retail locations.
However, Apple's iPhone 5 maintained its position as the top-selling device for AT&T. For many years after its debut in 2007, the iPhone was only available on AT&T's network and it appears that a majority of AT&T's customers still prefer to use Apple devices.
The Galaxy S4's top-selling position in May was a recent change from April when Apple's iPhone 5 was the top-seller at all four major carriers. However, it should be noted that the Galaxy S4 was in short supply during that period.
Thanks to Samsung's strong monthly sales figures, it became the top smartphone vendor in May. It appears that the Korea-based smartphone maker has been making wise use of Apple's refresh schedule which typically launches a new iPhone in the fall. By releasing new phones in Apple's offseason and promoting its Galaxy device through heavy advertising, Samsung may have been able to garner additional sales from consumers who might have been on the fence about buying a Samsung device versus waiting for the next generation of iPhone.
Canaccord Genuity analyst T. Michael Walkley also noted that Apple's older iPhone 4 and iPhone 4S models remain strong sellers at all the carriers although they weren't able to crack the top three spots. HTC was the third-ranked smartphone seller after Apple last month, while Nokia (NYSE:NOK) was the fourth-ranked smartphone vendor.
Via the International Business Times, Walkley states: "We believe dominant sales of the S4 versus other Android smartphones was driven by Samsung's extremely strong Galaxy consumer brand and well-executed marketing campaign, as our surveys indicated store representatives often recommended the HTC One ahead of the Galaxy S4."
Although comScore's most recent report showed that Apple grew its OEM market share to 39.2 percent last month, Walkley explained the difference in data by stating: "The difference between comScore and Canaccord is that comScore measures what's in people's pockets. Canaccord measures what people were buying last month. As a result, comScore is more backward looking, whereas Canaccord is more forward looking."
Follow Nathanael on Twitter (@ArnoldEtan_WSCS)
Don't Miss: Will the ITC Ruling Hurt Apple's Bottom Line?