German Court Returns This Key iCloud Feature to Apple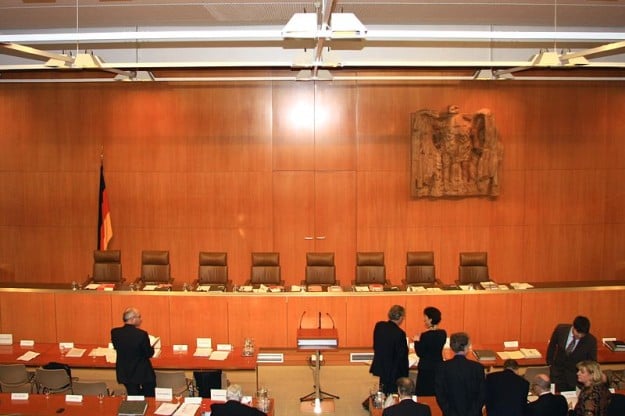 Germany's iCloud users will soon regain a convenient email feature that has been unavailable to Apple (NASDAQ:AAPL) users in that country for 18 months, reports Foss Patents. The push email notification feature has been unavailable for iCloud users in Germany since February 2012 when the Mannheim Regional Court granted a patent injunction request from Motorola Mobility.
However, this week a German appeals court stayed the Google (NASDAQ:GOOG)-owned subsidiary's injunction after determining that Motorola's push email notification patent is invalid. Push email notification is a feature that instantly sends a message to a user's mobile device when they receive an email.
While the patent injunction was still in effect, Apple was employing a workaround solution that enabled a user's device to occasionally check for new emails. According to Foss Patents, the push email notification feature should be reactivated for Germany's iCloud users within a few days – as soon as Apple submits some cursory paperwork.
Although Google's Motorola was hoping to obtain some patent-infringement damages from Apple, it now appears that the case will actually end up being a liability for Google. Florian Mueller at Foss Patents notes that, "The most likely outcome" of this case is that Google will have to pay Apple damages for enforcing an injunction on an invalid patent.
This case is the latest of Google's many failed attempts to derive any financial benefit from the patents that it acquired from its $12.5 billion purchase of Motorola Mobility last year. According to Foss Patents, Motorola already lost a similar injunction attempt against Microsoft (NASDAQ:MSFT) in Germany earlier this year over the same push email notification feature.
On the other hand, Apple's victory in this case may strengthen its overall position in its continuing patent-infringement battles against Google/Motorola in the U.S. Here's how Apple has traded so far this week.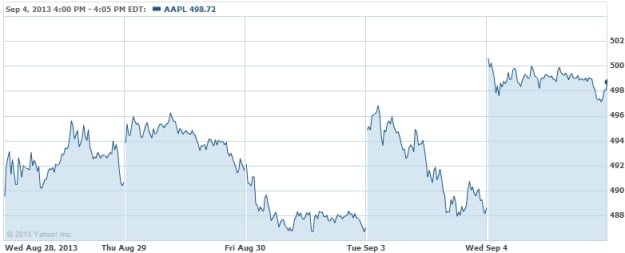 Follow Nathanael on Twitter (@ArnoldEtan_WSCS)