German Government Cuts Out Apple Over NSA Spying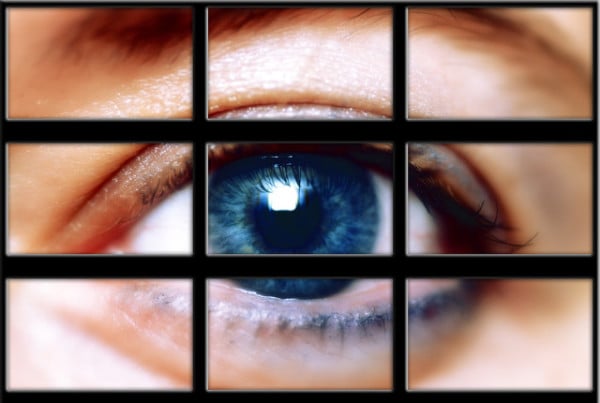 The German government is phasing out its use of Apple's (NASDAQ:AAPL) iPhones as part of a new secure communications initiative, reports RT. The program is being implemented in response to reports that the NSA may have been intercepting Chancellor Angela Merkel's communications since 2002.
According to the Russia-based news site, both of Germany's two main political parties have recently agreed on new guidelines that are designed to prevent government officials' communications from being monitored. Germany's BSI, or Bonn Federal Office for Information Security, has been tasked with the responsibility of approving software that will be used to protect phones used for government communications.
German government officials will be forbidden to use iPhones under the new security guidelines, because the unnamed encryption software is incompatible with Apple's devices. "Our conversations and communication structure have to be safer," stated a German government report in response to the NSA spying allegations.
The extent of the U.S. government's spying on Germany was first revealed in leaked information provided by former NSA contractor Edward Snowden. According to a report from Germany's Der Spiegel via RT, Merkel's phone was marked as "GE Chancellor Merkel" on a list used by the NSA's Special Collection Service.
Beside the spying on Merkel's communications, the leaks also revealed that the U.S. government was intercepting millions of phone calls and electronic communications throughout Europe. At a parliamentary meeting, Merkel noted that America's spying program had put the two countries' relationship "to the test."
Although iPhones will no longer be used for official German government communications, it is unknown how many of Apple's devices were previously being used by the government before the ban. It is also unknown if Apple played any role in the NSA's spying program in Germany.
Apple recently followed the lead of several other tech companies and released its own transparency report regarding requests for information "about individual users or devices" that the company has received from the government. However, Apple noted that, "At the time of this report, the U.S. government does not allow Apple to disclose, except in broad ranges, the number of national security orders, the number of accounts affected by the orders, or whether content, such as emails, was disclosed."
Here's how Apple closed on Friday.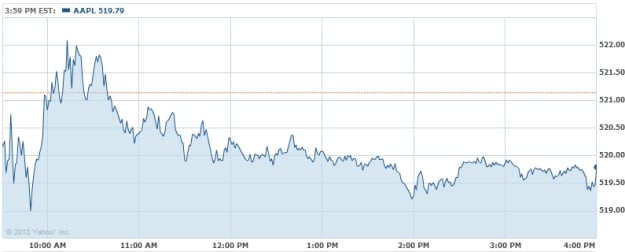 Follow Nathanael on Twitter (@ArnoldEtan_WSCS)
Don't Miss: Einhorn Gives Apple Team a Barely Passing Grade.