GlaxoSmithKline Employees Admit to Bribery, Yum! Profits Drop: Morning Buzzers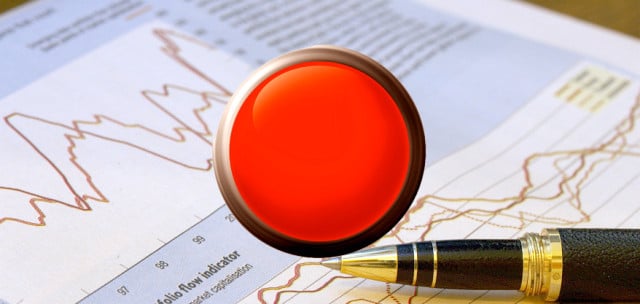 U.S. stock futures are up this morning, after a review of the minutes from the Federal Reserve's June meeting revealed Ben Bernanke is more cautious about ending stimulus than had previously been thought. Bernanke cited low inflation and high unemployment as reasons the economy still needs stimulus.
Futures at 8:30 a.m.: DJIA: +0.86%  S&P 500: +1.01%  NASDAQ: +0.92%
Here's your cheat sheet to what's buzzing this morning:
GlaxoSmithKline (NYSE:GSK) employees in China have admitted to using bribes to bolster sales of the company's drugs in the country, according to Chinese investigators. Glaxo sales reps reportedly offered doctors money and other kickbacks if they prescribed the company's drugs to their patients. The investigation appears to be part of an overall government crackdown on corruption in foreign businesses in China.
Yum! Brands Inc. (NYSE:YUM) reported a drop in profits for the second quarter. The company blamed the decline on an avian flu scare in China, which the company said deterred consumers from eating at its KFC restaurants there. But the company believes the worst of the avian flu scare is over, pointing to a decrease in restaurant sales by only 10 percent in June, compared with 19 percent in May.
Nokia (NYSE:NOK) is set to debut its new phone, the Lumia 1020 Windows Phone, today. The company is hoping that the new device will help it gain back some of its share in the smartphone market. The phone's most impressive feature is its 41-megapixel PureView camera, and it comes pre-loaded with a feature-heavy camera app.
Amazon.com Inc. (NASDAQ:AMZN) may be able to sell e-books for its popular Kindle e-readers for even less, now that Apple Inc. (NASDAQ:AAPL) has lost a trial accusing the tech giant of colluding with publishers to raise the price of e-books. Apple has been found guilty of breaking anti-trust law, after the firm's agreement with publishers forced Amazon to raise e-book prices or risk losing the rights to sell certain titles. Some are questioning whether the trial's outcome will also lead to more scrutiny on how Apple prices its music and movies.
8 Retailers Expecting a Summer Sales Bonanza: As this year's summer temperatures are heating up, consumers everywhere are hitting the pools and beaches. And while big-name retailers recognize that summer fun is more for beach jogging than mall walking, they're still encouraging customers not to forget to the necessary seasonal merchandise to accompany them on their summertime adventures… (Read more.)
Follow Jacqueline on Twitter @Jacqui_WSCS
Don't Miss: Top 5 Foreign Purchasers of U.S. Real Estate.