Google and Facebook May War over Waze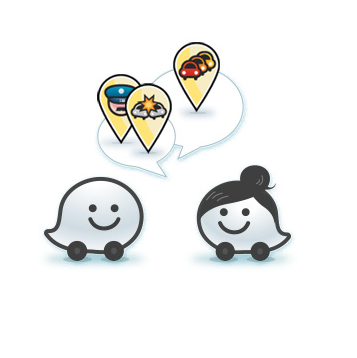 If you are interested in maps or the mobile experience in general, you'll be interested in Waze. Rumors are circulating that Facebook  (NASDAQ:FB) has been in talks to buy the socially charged traveling companion, which makes Google (NASDAQ:GOOG) one of the usual suspects on the bidding floor if an auction does in fact take place.

For those unfamiliar with Waze, the Israeli- based company provides an app for smartphones that gives users updates on traffic and other road conditions in hopes of speeding along drivers through the help of other users. Drivers can turn on the app and let it feed information to the Waze site or proactively engage the service with more substantive updates (on traffic events, weather patterns, etc.).  For Facebook users, the app can be used to show friends the route you take to a location of interest.
The attraction for Facebook and Google is obvious. Facebook is looking to expand operations in the mobile sphere, where most users are posting updates on their profiles. For Google, reining in a map and traffic application would mean increasing its dominance in the arena, if it could successfully make the case that it's not an attempt at a monopoly. Waze has over 40 million users, according to Bloomberg. Since Apple's (NASDAQ:AAPL) efforts in map-making didn't go so well, would anyone be surprised if Waze received a call from Cupertino?
So far, Apple has not been in the picture, though speculation about the company's interest has been considerable. Facebook's recent release of Home indicates that the company has only just begun its expansion into mobile operations, so reports of an offer close to $1 billion make sense on a number of levels. If Facebook has the website of choice and Waze can locate them on a map, the combination is difficult to beat.
Google's play for Waze, though a defensive one, would make as much sense. Mapping functions are among the top five apps used by smartphones users on the go, and Google would make sure that another 40 million users would be using their products on top of the countless number of users who already favor Google Maps (according to Bloomberg, the figure includes 32 of iPhone users). Whoever wins the bidding war will have access to a wealth of advertising revenue, if a billion-dollar price tag can justify it.
Don't Miss: Hedge Fund Baskets Are Full of Apple.