Google & Apple Stand Up to Speak Against NSA Regulations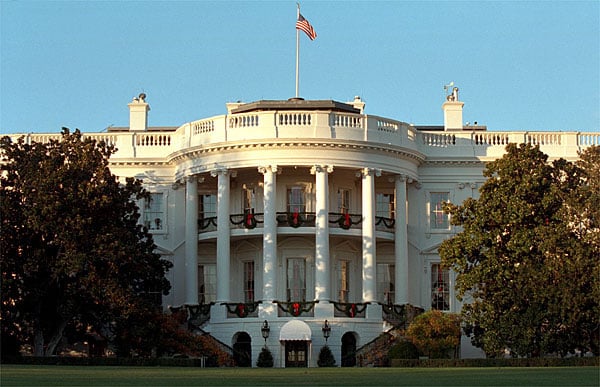 The U.S. government currently has a lot on its plate, but over two dozen companies and trade groups still believe that it has room for more. According to The Verge, more than 20 companies and organizations are now teaming up to fight the current agreement that dictates how much information companies can disclose to the public when they receive national security-related requests. The companies have already signed a letter supporting two popular bills that would grant them permission to share more information demands, but it remains unclear whether the government will honor these new requests.
The list of companies involved is extensive, and ranges from the biggest names in the tech world all the way down to the smallest, but are still subjected to regular security-related requests. Apple (NASDAQ:AAPL), Google (NASDAQ:GOOG), Facebook (NASDAQ:FB), Microsoft (NASDAQ:MSFT), and Yahoo (NASDAQ:YHOO) are among the most high-profile signatories, while others such as Dropbox and LinkedIn (NYSE:LNKD) also made the list.
The new pressure from affected companies comes as the tech corporations receive increased criticism from consumers who believe they have a right to know when their information and data has been requested by the government. Several high-profile NSA leaks this summer have forewarned customers about how private their information really is, or isn't, and now the companies are urging the White House, NSA, and others to loosen their restrictions so they can maintain their businesses and also their right to free speech.
The signed letter was submitted by the Center for Democracy and Technology, and according to The Verge, it urges Congress to pass Representative Zoe Lofgren's Surveillance Order Reporting Act of 2013 and Senator Al Franken's Surveillance Transparency Act of 2013. The bills were both introduced in early August and fight for companies' rights to reveal when and how regularly they receive security-related requests and have to submit data to the government.
Both bills are currently in committee, and they'll have to pass there before moving onto the House and Senate floors. Although their approval would reflect a step in the right direction for the companies in question, the bills still aren't overly ambitious and simply request permission to publish national security letters in certain striations. Lofgren's bill would allow estimates in bands of 100, and Franken's doesn't request that companies round to any particular number, but instead requests the permission to disclose data demands if they receive more than 500 in a given period.
These new regulations would still only be even be marginally helpful, considering the limited number of companies that receive such significant national security-related requests, but the organizations at least want more legislative weight when it comes to combatting these legal measures, and that's where the bills could come into play. Google, Apple, Microsoft, and Facebook already have suits pending against the US government, and it's likely that their participation in supporting this new legislation will now also enter the spotlight.
Don't Miss: Here's Why Apple's iPhone 5S Delay Isn't All Bad.