Google and Apple Workers Win Clearance to Tackle Lawsuit As a Group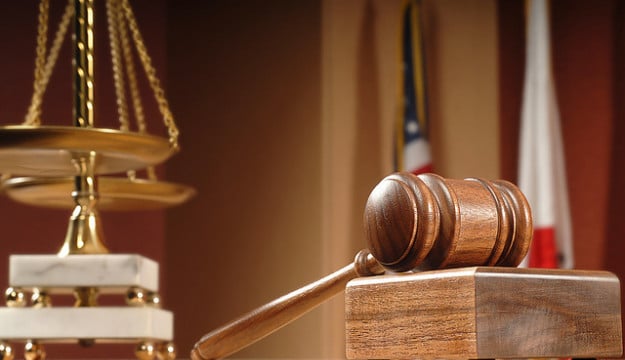 Executives at Google (NASDAQ:GOOG) and Apple (NASDAQ:AAPL) will need to get dressed for federal court in the spring of 2014, but surprisingly enough, this time, they'll be on the same team, because it's their workers who are filing the lawsuit. According to Reuters,  nearly 6o,000 Silicon Valley workers won clearance late Tuesday to pursue a lawsuit accusing their employers (Google, Apple, and other companies) of deliberately driving down pay by not recruiting each other's staff. But here's the kicker: they're now allowed to sue as a group. The 9th U.S. Circuit Court of Appeals let stand the workers' order against the companies by U.S. District Judge Lucy Koh in San Jose, California, and they have been granted the opportunity to sue as a group, pursuing what could exceed $9 billion of damages.
Reuters reports that the defendants had previously worked to appeal the employees' class certification order, because class certification can make it easier for plaintiffs to win larger awards at a lower cost than if they sue individually, but the federal appeals court refused to let the defendants appeal the order Tuesday.
Now, the Silicon Valley drama is expected to continue after beginning in 2011 when five software engineers sued Google, Apple, Adobe Systems (NASDAQ:ADBE), Intel Corp (NASDAQ:INTC), and others over what they called an "overarching conspiracy" to drive down pay by agreeing not to poach each other's staff. The engineers accused the companies of violating the Sherman and Clay Act antitrust laws, working together to eliminate competition for labor, and they argued that the defendants cost workers hundreds of million of dollars in compensation. The plaintiffs' case was hinged on emails sent between top executives like Apple's late Steve Jobs and former Google CEO Eric Schmidt, and the employees charged that the bodies of those emails reflected the understanding that both parties wouldn't raid each other's staff so as to suppress pay, and that's where workers made their case.
Now, almost 60,000 workers in the Silicon Valley area will be given the opportunity to voice their grievances against the tech giants on May 27, the start of the trial. Kelly Dermody, a partner at Lieff, Cabraser, Heimann & Bernstein, co-lead counsel for the class, said via Reuters Tuesday that, "We look forward to seeking justice for the class at trial."
Google and Apple are planning on fighting the suit with the charge that Koh's order is "manifestly erroneous" and the claims are too distinct considering they cover employees with 2,400 titles at seven companies; however, that argument still doesn't seem to be phasing the accusers. The 9th Circuit decision is Hariharan et al v. Adobe Systems Inc et al, 9th U.S. Circuit Court of Appeals, No 13-80223.
More From Wall St. Cheat Sheet: