Google Buys App That Makes Users 'Feel Like A Superhero'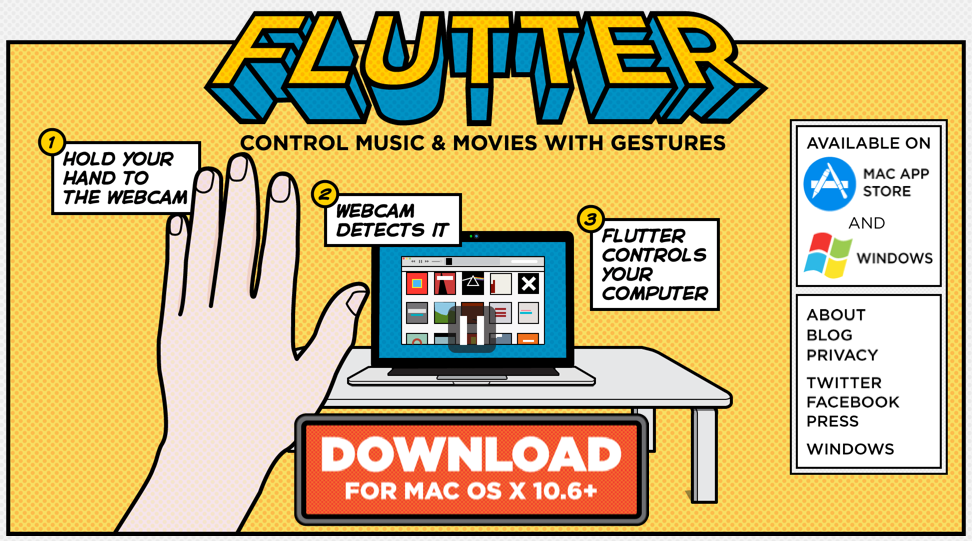 Google (NASDAQ:GOOG) has acquired gesture recognition app Flutter in a slightly surprising move, as Flutter's motion sensor technology is currently only available for Apple's (NASDAQ:AAPL) Macs.
Flutter CEO Navneet Dalal posted an announcement on the company's website, saying: "Today, we are thrilled to announce that we will be continuing our research at Google. We share Google's passion for 10x thinking, and we're excited to add their rocket fuel to our journey." Dalal went on to say that the Mac app would remain live while the company begins its research at Google, which will better the technology that Flutter users say makes them "feel like a superhero."
Google confirmed the acquisition to The Next Web: "We're really impressed by the Flutter team's ability to design new technology based on cutting-edge research. We look forward to supporting and collaborating on their research efforts at Google."
Flutter works by allowing Mac users to control apps like Spotify, iTunes, and Google Chrome with simple hand gestures. Users don't have to touch their computer to pause, play, skip, and go back when surfing the web, listening to music, or watching videos. The app has been very popular, winning a Best of the App Store award from Apple in 2012 and having 1 million desktop users download the app in 90 countries, according to TechCrunch.
Gesture recognition technology is a quickly growing field, as it could eventually render keyboards, mouse pads, and even touch screens irrelevant. According to 
TechCrunch
, a number of tech companies have already jumped on the bandwagon — consider 
Microsoft's
(NASDAQ:MSFT) Kinect and
Intel's
(NASDAQ:INTC) recent purchase of
Omek
. Apple is one of the few that hasn't made any investments in gesture recognition technology, which makes its decision not to purchase Flutter and allow the Mac app to be scooped up by Google even more surprising.
Terms of the deal weren't disclosed, but TechCrunch estimated the price was probably around $40 million.
Follow Jacqueline on Twitter @Jacqui_WSCS
Don't Miss: Qualcomm: Apple Chip Is a 'Marketing Gimmick'.