Google Could Spark a Smartphone Pricing War With Moto Deals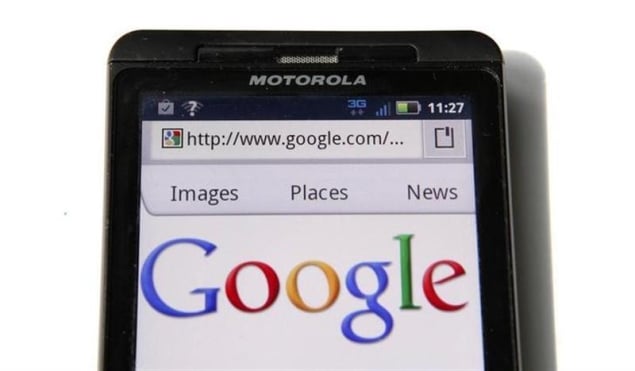 The "finger-in-every-pie" approach Google (NASDAQ:GOOG) is taking with hardware has initiated rivalries with companies that are in many ways allies. For example, the Android OS Samsung (SSNLF.PK) employs in its flagship Galaxy S4 gives Google a major payday. The issue became tricky when Google bought Motorola, which is selling Android smartphones at lower profit margins than all rivals, according to The Wall Street Journal. Price wars with Samsung and even Apple (NASDAQ:AAPL) may result.
TechInsights, a research firm that provided WSJ.com with information on different smartphone makers' offerings, estimated that the Moto G had a profit margin that was shockingly low compared to the industry standards. Google's Moto G generated a profit of 5 percent versus 28 percent for a Galaxy S4 or between 30 and 35 percent for Apple's iPhone 5S and 5C, according to The Wall Street Journal.
Deviating that far from margins common in the industry can make for uncomfortable relationships with partners such as Samsung. However, Motorola still needs to prove consumers want the Moto G and Moto X phones on a level that would affect sales of the Galaxy and other Samsung lines. The Motorola Cyber Monday debacle suggests Google has yet to put the leading smartphone makers on alert.
Google had set up an excellent deal ($150 off a $500 phone) for the well-reviewed Moto X on Cyber Monday only to see its website crash from the burden of the demand. Dennis Woodside, the chief executive of Motorola, apologized to consumers in a company statement and added two more days for access to the promotion.
According to Geek.com, access to the Moto X remained difficult when consumers tried to return for the deal on Wednesday, December 4. Instead of proceeding to checkout after selecting a phone, customers were emailed a code they could redeem for a phone later, though many left empty-handed and were advised to wait until Monday, December 9, for the final day of the promotion.
As is the case with many smartphone makers struggling in the shadow of Apple and Samsung, Motorola is having a hard go at it. If Google can rectify its retail issues, it might find itself in a pricing war — at least among Android phones — that could drive competitors to consider playing the field in search of a new OS.
Don't Miss: China Mobile: No Apple Deal — Yet.