Google Exec Claims Android 'More Secure' Than iOS, Prompts Laughter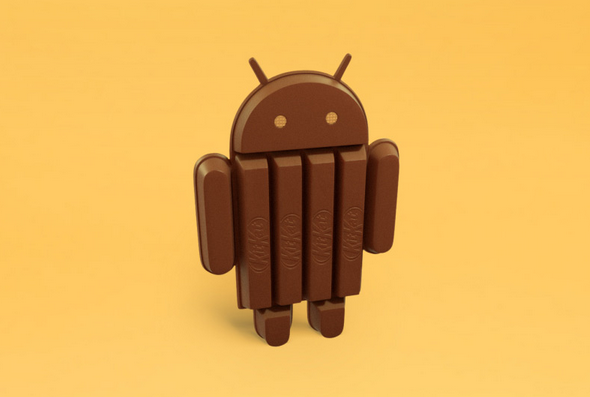 Speaking at the Gartner Symposium/ITxpo, Google (NASDAQ:GOOG) executive chairman Eric Schmidt claimed that Google's Android operating system is a more secure platform than rival Apple's (NASDAQ:AAPL) iOS, an assertion which goes against a wealth of data and prompted laughter from the audience, according to a report from ZDNet.
In a question and answer session, a Gartner analyst brought up the fact that Android is not perceived as being a very secure platform. "Not secure? It's more secure than the iPhone," Schmidt replied, causing the audience to chuckle. Schmidt said that Android has over a billion users and will remain in use for a long time, so it gets plenty of real world security testing.
Back in March, Apple's Senior Vice President of Worldwide Marketing Phil Schiller tweeted the results of an operating system "Mobile Threat Report" from research company F-Secure. The report showed that mobile threats are continually growing, particularly on the Android platform.
The report, which presented data on malware threats from the fourth quarter of 2012, said, "In the fourth quarter alone, 96 new families and variants of Android threats were discovered, which almost doubles the number recorded in the previous quarter." For the whole of 2012, Android accounted for 79 percent of malware threat families and variants, while iOS came in at just 0.7 percent.
Due to its ultra-secure reputation, iOS accounts for 77 percent of device activations in the enterprise market, according to a report from Good Technology seen by MacRumors back in February. Apple caters to its business customers with specific parts of its website and frequently notes in its earnings reports that almost all Fortune 500 companies use the iPhone and iPad.
Schmidt danced around further questioning on his assertion and ended the session by saying that, "You will be happier with Gmail, Chrome, and Android more than you can possibly imagine," which caused the audience to laugh again.
Here's how Apple traded on Tuesday:

Follow Jacqueline on Twitter @Jacqui_WSCS
Don't Miss: Analyst: Apple Needs More Rich People.