Google Glass Adapts MyGlass Companion App for iPhone Users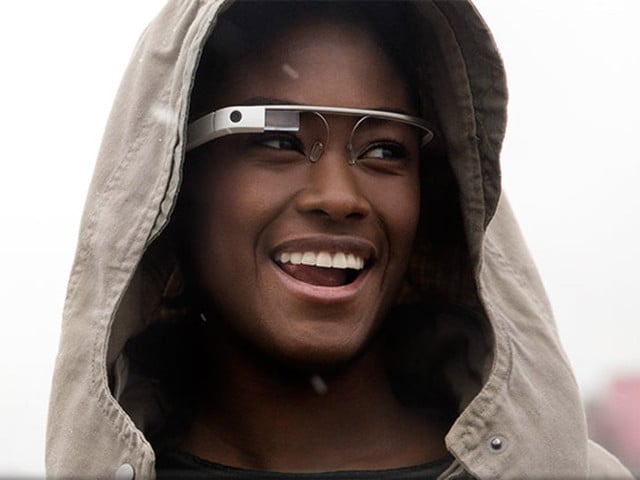 Google Glass, Google's wearable computer that saw a limited release through the company's early access "Explorers Program" in February of 2013 to much fanfare, has finally released an iOS version of the Glass' companion app, MyGlass, that helps iPhone users gain more functionality out of the app, which was originally designed for Android operating systems.
Launched Tuesday morning, the release comes after complaints by Explorers who are also iPhone users that they couldn't access the same features as their counterparts using phones with an Android operating system.
The Explorers program is intended to help the company develop the Glass' apps, which are called Glassware, and improve the products' functionality. It seems the company is taking its' Explorers' advice; in addition to the development of an iOS app, back in November, Google Glass gave its early access customers and developers a one-time option to trade in their Google Glass in exchange for an upgraded version, which is set to release the week of December 30. The updated version appears to be faster and more durable, and includes an earbud, although otherwise aesthetically they appear to be exactly the same.
The iOS companion app, MyGlass, is used to set-up the Glass, add, remove, and edit Glass apps, and add contacts to the Glass. The MyGlass app can also be used to mirror the Glass' display on the users' iPhone. The new iOS version of MyGlass also allows iPhone users to take advantage of the Glass' heads-up direction service, which passes GPS data from the user's iPhone to the Glass.
The MyGlass app is currently available via Apple's App Store as a 15.2 megabyte download, and is free. Google Glass is expected to retail for "under $1500″ when it is released to consumers in the spring of 2014, and can currently only be purchased by invite from Google for $1500. Google Glass was named "Innovation of the Year" by Time magazine in 2012 and was originally announced in April 0f 2012. Glass has also been called "the biggest innovation in mobile technology since the cellphone."
Don't Miss: Yahoo Is Added to NBC's Olympic Team.