Google Glass: Why the Delayed Release?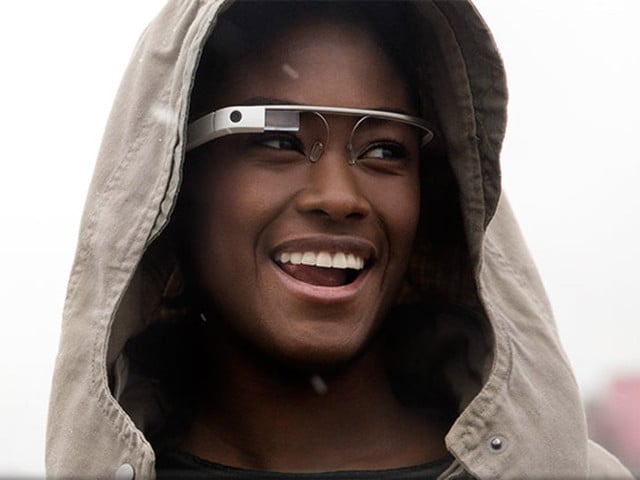 Google (NASDAQ:GOOG) will be releasing tens of thousands of its new Google Glass product in the next few months — but compared to a big release of the technology, those production numbers are small. The reason for so few being available overall is the company's plan for the product's improvement and "viral" referral style-release at present. According to the Financial Times, while it's much more common for companies to release products of this sort in a big event, Google plans to do something similar to what they did with Gmail — allowing present users to invite a few others.
"We've been experimenting with ways to expand the Explorer Program and it's been going really well. So over the next few weeks, all Explorers will have the opportunity to invite three friends to join the program. They'll be able to buy Glass online and can have it shipped to their home, office, treehouse, or igloo," said a Google Glass update on the company website.
"More Explorers means more feedback, and more feedback means better Glass," it said. Improvements presently being made include prescription frames, shades, and a mono earbud. "Explorers" who had purchased the technology before October 28 of this year will be able to switch out their old piece for the newer improved one for free.
A full release is expected in mid to late 2014 — and there are still concerns being voiced regarding privacy and even politeness. Even though the idea is becoming more familiar, sources have told the Financial Times that part of the slower production plan is that Google is trying to make Glass a more familiar item to the public so as to ready them for its actual release.
Sony (NYSE:SNE) already has its second generation of Smartwatch, Samsung (SSNLF.PK) has its Galaxy Gear watch, and rumors spouted regarding Apple's (NASDAQ:AAPL) plans in October of 2008 have everyone waiting for the iWatch. It would seem that watches, already a technological distraction we're used to seeing, is a more popular idea with companies like Apple and Sony — but according to the Financial Times Samsung may be going the way of Google. Patent filings have uncovered that Samsung may also be fiddling with its own smart glasses, meaning that Glass technology  may have some competition.
Don't Miss: What Is Google Docked in San Francisco Bay?