Google: Government User Info Requests Have Doubled Since 2009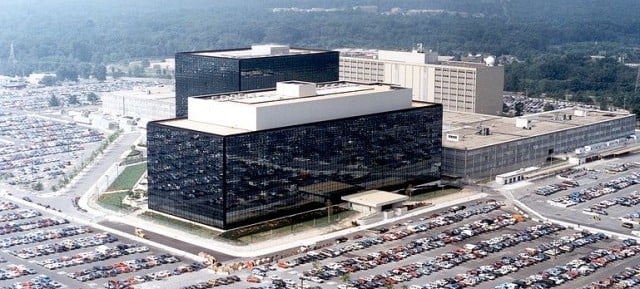 On Thursday, Google (NASDAQ:GOOG) released its 2013 Transparency Report, revealing as much information as the company is legally allowed about the requests it receives to provide government agencies with data on its users.
In the wake of the National Security Agency scandal earlier this summer, consumers are increasingly concerned about what and how much data tech companies are being required to give the government. The worldwide backlash both the U.S. government and tech companies based in the U.S. received after Edward Snowden leaked information on the agency's PRISM program to the press could cost the U.S. tech industry billions in foreign business, earning the companies who were found to provide the NSA with data the distrust of users everywhere.
According to Google's report, government requests for its user data have increased from 12,539 in 2009 to 25,897 this year. Those 25,897 requests resulted in Google providing information on 42,500 of its users. The company noted that there is still a lot of information it's not allowed to report.
On Google's Public Policy blog, the company's Legal Director of Law Enforcement and Information Security, Richard Salgado, said that government requests for information have increased 100 percent since 2010.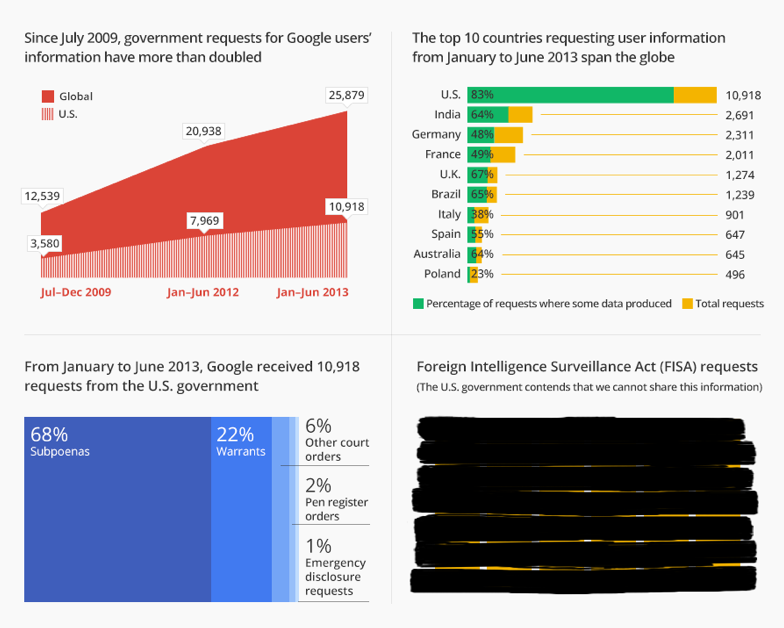 "We believe it's your right to know what kinds of requests and how many each government is making of us and other companies. However, the U.S. Department of Justice contends that U.S. law does not allow us to share information about some national security requests that we might receive. Specifically, the U.S. government argues that we cannot share information about the requests we receive (if any) under the Foreign Intelligence Surveillance Act. But you deserve to know," Salgado said in the blog post.
After the NSA scandal, tech companies have called for a change to laws requiring them to give information to the government that they're not allowed to share with the public, and have begun to share as much as they can with the public on the information they're providing to the NSA and other government bodies.
Apple (NASDAQ:AAPL) released a similar Report on Government Information Requests last week. Apple said in the report that, "We have no interest in amassing personal information about our customers. We protect personal conversations by providing end-to-end encryption over iMessage and FaceTime. We do not store location data, Maps searches, or Siri requests in any identifiable form." But like Google, Apple acknowledged that there's some information the company isn't legally allowed to give.
As U.S. tech companies push to appease users by being more transparent about the information they collect, the government continues to bar them from reporting certain details.
"We strongly believe that the Electronic Communications Privacy Act (ECPA) must be updated in this Congress, and we urge Congress to expeditiously enact a bright-line, warrant-for-content rule. Governmental entities should be required to obtain a warrant — issued based on a showing of probable cause — before requiring companies like Google to disclose the content of users' electronic communications," Salgado said to conclude his post.
Follow Jacqueline on Twitter @Jacqui_WSCS
Don't Miss: Here Is the Technology that Could Change Apple's iOS.