Google Makes Big Investment in Luxury Cab Service Uber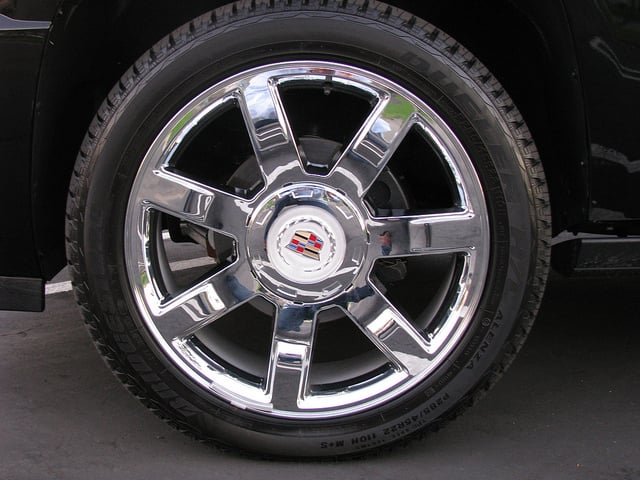 Google (NASDAQ:GOOG) has reportedly made a big investment in luxury cab service Uber Technologies, according to a Delaware filing seen by AllThingsD. Private equity firm TPG Capital also bought stock in the company, bringing the San Francisco-based startup's total value to $3.5 billion.
During the latest round of stock purchases, TPG bought 775,092 Series C-2 preferred shares at $114.03 each, an investment of close to $90 million. Current Uber investor Benchmark Capital bought 105,234 Series C-1 preferred shares at $142.54 each.
Google wasn't named in the public document, which can be read at AllThingsD, but after TPG and Benchmark's investments, 1.8 million C-1 shares were left. Sources who spoke to AllThingsD said that Google Ventures bought those remaining C-1 shares for a total investment of $250 million.
Uber is a high-priced luxury cab service that works using a smartphone app. People in need of a lift who don't want to take a risk on any old cab can book a ride in one of Uber's luxury vehicles with their phone for at least 50 percent more than a regular cab ride. You can use the app to track the car that's picking you up via GPS, and payments, including gratuity, are made automatically through a credit card you enter in the app.
The Uber app is available in Apple's (NASDAQ:AAPL) App Store and the Google Play store, and the service is currently available in 35 cities.
TechCrunch reviewed the service when it launched in Chicago in 2011. It reported that average wait time for a vehicle was between three and 10 minutes. Some of the vehicles available include Ford-made (NYSE:F) Lincoln Town Cars, General Motors-made (NYSE:GM) Cadillac Escalades, and Mercedes S550 sedans.
According to TechCrunch's report on the stock sale, Uber has been racking up investments all year and is hoping to expand into ride-share and regular taxi services to become accessible to those not among the elite. The investment is Google Ventures's largest and is a big step toward Uber growing enough to potentially offer an IPO.
Follow Jacqueline on Twitter @Jacqui_WSCS