Google Makes This Big Investment in Google Glass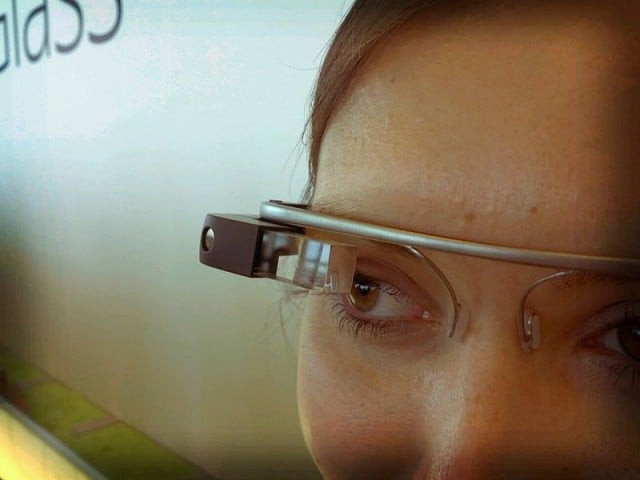 Google Inc. (NASDAQ:GOOG) announced it has invested in Himax Technologies (NASDAQ:HIMX) subsidiary Himax Display Inc., a company that makes liquid crystal on silicon (LCOS) chips and modules, as the company ramps up its production of Google Glass.
Google now owns a 6.3 percent stake in the Himax Display Inc., and the deal includes the option to increase that share over the course of next year. The investment shows Google is confident about its Google Glass wearable technology. Wearable tech is a phenomenon many tech companies are looking to capitalize on, but since it's so new and not widely used by consumers, it's difficult to tell how successful smart watches and glasses will be with the general public.
According to The Next Web, highly personal issues of style and privacy could have a detrimental effect on wearable tech. Since watches and glasses are often personalized items, generic-looking gadgets like Google Glass may suffer if consumers decide they're not aesthetically pleasing. The recent National Security Agency scandal that Google was involved in, along with many other tech companies, could also lead to consumer hesitance about wearable tech.
"The purpose of the investment is to fund production upgrades, expand capacity, and further enhance production capabilities at HDI's facilities that produce liquid crystal on silicon ("LCOS") chips and modules used in applications, including head‐mounted display (HMD) such as Google Glass, head‐up display (HUD) and pico‐projector products," Himax said in a statement announcing the collaboration.
"Google is a preeminent global technology leader. We are delighted to receive this investment and to form a strategic partnership with Google," said Jordan Wu, President and Chief Executive Officer of Himax. "We look forward to leveraging this investment and our collective expertise with Google to create unique and transformational LCOS technologies for many years ahead."
Apple Inc. (NASDAQ:AAPL) has been working on its much rumored about iWatch, and Dell (NASDAQ:DELL), Microsoft (NASDAQ:MSFT), and Samsung (SSNLF.PK) are reportedly developing smart watches as well. Sony (NYSE:SNE) and Pebble are currently leading the smart watch market, but their competition will heat up fast, as tech companies are pouring their resources into developing wearable technology.
Follow Jacqueline on Twitter @Jacqui_WSCS
Don't Miss: iScreens: Is Apple Poised to Go Bigger?