Google May Introduce a Smartwatch in Time for Halloween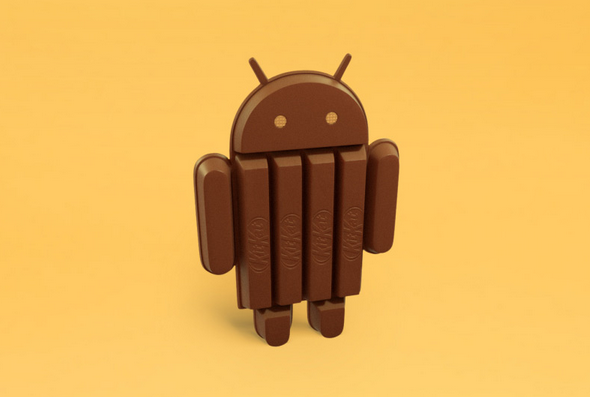 Google (NASDAQ:GOOG) may be gearing up to release its own smartwatch to debut along with Android KitKat as soon as the end of the month. According to rumors Artem Russakovskii of Android Police has posted to his Google Plus account, Google has a Nexus smartwatch called Gem in the works for the same October release date as the next generation Android, Gigaom has reported.
"I have several interesting rumors that I feel relatively confident about but either don't have visual evidence or a second confirmation," Russakovskii said. He also pointed out that he learned of an October 31 release date over a month ago so it wouldn't be surprising if that date ends up being changed.
Gigaom reported the rumors from Russakovskii with a hint of skepticism, saying that Google has done an incredible job of keeping the Nexus Gem device secret if it will indeed be ready for a launch within the coming weeks.
Samsung Electronics (SSNLF.PK) beat all its rivals to the smartwatch game when it debuted its Galaxy Gear on September 4. Samsung's smartwatch works with its Galaxy smartphones by showing users of the smartphones their notifications, allowing them to send texts, emails, and even make calls without having to take their phone out of a purse or pocket.
Samsung is hoping that the watch will help drive sales of its smartphones and tablets with which the Galaxy Gear is compatible as well. The Galaxy Gear is expected to be officially launched by Samsung sometime this month.
Intel (NASDAQ:INTC) and Apple (NASDAQ:AAPL) are two other companies that have been rumored to be working on smartwatch technology as of late. Intel Chief Executive Officer Brian Krzanich discussed Intel's super-small Quark chips designed to be used in wearable tech at the company's developer conference in September. The chips will be smaller and 10 times as power efficient as the chips Intel makes for tablets and smartphones and they are expected to begin shipping next year.
Apple, meanwhile, is working towards its own smartwatch offering, though the company has been characteristically closed-lipped about the project. Apple has filed a patent for the term "iWatch" and some have speculated that an Apple smartwatch could be released by the second half of 2014.
Data has predicted that the smartwatch market will explode next year to ship 5 million of the devices globally, up from a prediction of 500,000 for 2013. Google certainly doesn't want to be left out on such growth by allowing its competitors to get smartwatches to the market before it.
Follow Jacqueline on Twitter @Jacqui_WSCS
Don't Miss: Apple's iOS 7 Glitch: Minor Embarrassment or Major Education Market Setback?