Google Outspends Everyone to Move Into New Tech Territory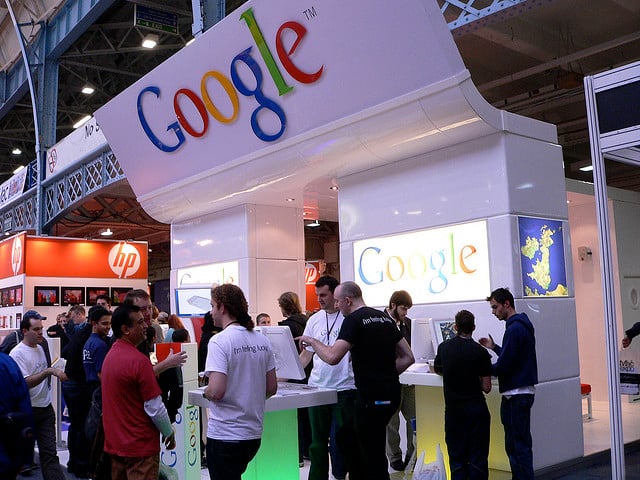 Google (NASDAQ:GOOG) is spending like crazy to cope with a slowdown in revenue from its biggest business: Internet search. As more people switch to mobile for their computing needs, Google is losing out on ad dollars, since mobile ads typically cost less than desktop ones. The answer, the company believes, is spending to further expansion in other arenas.
Google announced on Monday that it purchased the startup Nest Labs Inc., which makes smart thermostats and smoke detectors, for $3.2 billion. According to a report from Bloomberg, that brings the total amount Google has spent on acquisitions in the last two years to $17 billion. Google competitors Microsoft (NASDAQ:MSFT), Yahoo (NASDAQ:YHOO), Apple (NASDAQ:AAPL), Facebook (NASDAQ:FB), and Amazon (NASDAQ:AMZN) have only spent $13 billion on acquisitions combined in the same time period, according to data compiled by Bloomberg.
The acquisition of Nest shows that Google is interested in getting a head start on the growing "Internet of Things" movement in technology, which seeks to put computer chips and Internet connections into everyday objects to help monitor performance. It was reported last month that Google was returning to its own experiments with making an Internet-connected thermostat, and Nest will likely take over any work on that project.
Nest is using the idea of the Internet of Things to work toward making a smart home, which will help homeowners monitor the energy performance of their appliances, among other possibilities. Intel (NASDAQ:INTC) and Cisco Systems (NASDAQ:CSCO) have also made investments in technology related to the Internet of Things.
Google made a big investment last year in its widely used Google Maps technology through a $1 billion purchase of the startup Waze, which combines mapping with social media to provide accurate information about traffic, construction, and gas prices to GPS users.
Google also apparently has some big plans for robotics, although the company is keeping mum about what exactly they are. Google has purchased eight robotics companies in the last six months, the most recent of which is Pentagon supplier Boston Dynamics. The company makes animal-like robots that are capable of carrying heavy loads across tough terrain, can run faster than the fastest human, and can leap over buildings.
Google is trying to branch out in different directions, investing in things that are considered to be the frontier of the tech world. Only time will tell if the first connected home or robot delivery man will be brought to us by Google.
More from Wall St. Cheat Sheet:
Follow Jacqueline on Twitter @Jacqui_WSCS