Google to Offer Cheaper Motorola Phone Option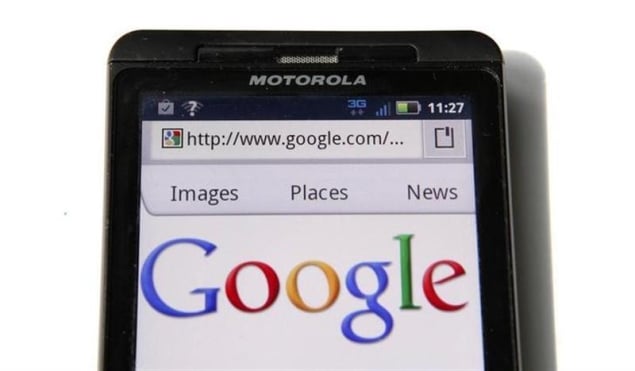 Google Inc.'s (NASDAQ:GOOG) Motorola has had little success with its high-end phone offering in the Moto X. Sales have been weak, forcing the company to cut prices — and it's not a minor cut, either. On Monday, the price of the poorly performing phone was halved, down from $200 with a two-year carrier contract to $100. Motorola is now looking at creating a significantly cheaper model called the Moto G, scheduled for introduction on Wednesday, The Wall Street Journal reports.
"One of the areas that we think is really open for Motorola is building high-quality, low-cost devices. The price of a smartphone is $650? That's not gonna persist," said Dennis Woodside, Motorola's CEO. Leaks about the Moto G — the new, more affordable smartphone from Motorola — show that it will be priced at around $255 without a contract or possibly even cheaper, according to a Journal source.
One month after the Galaxy S4′s release, Samsung (SSNLF.PK) had sold more than 10 million units of the phones. In comparison, after the third quarter, Motorola had sold approximately 500,000 untis of the Moto X, barely a flicker next to Samsung's sales numbers.
According to Neil Mawston, an analyst at Strategy Analytics who spoke to The Wall Street Journal, the Moto G's price would fall somewhere between Samsung's Galaxy S2 and its Galaxy S3 without contracts.
Motorola and Samsung rival Apple Inc.'s (NASDAQ:AAPL) iPhone 4S, the company's cheapest phone available, is priced at $450 without a contract, which is still over $200 more than the Moto G. Apple iPhone sales account for a huge portion of the company's revenue — 52 percent in the last quarter — and it is a giant competitor that Motorola has to try to keep up with, especially considering Motorola only shipped 2 percent of the world's smartphone purchases in the third quarter. That's a decrease from the 4 percent of total sales the company was seeing two years ago, and doubtless a disappointment for Google.
Don't Miss: Samsung Faces Sanctions Over Apple Doc Leak.