Google Tops Apple in This Important Cash Metric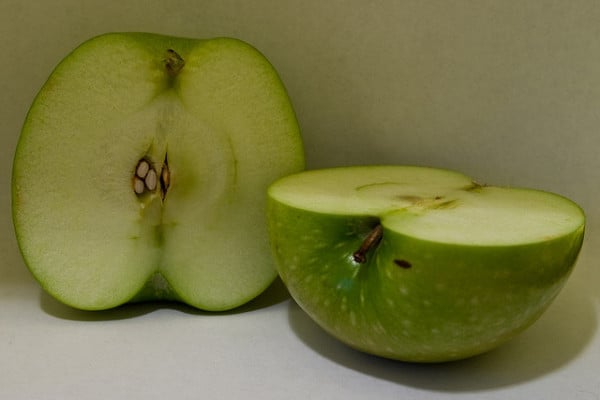 Is Google (NASDAQ:GOOG) more valuable than Apple (NASDAQ:AAPL)? Although Apple is still the more valuable company by market capitalization, Google's enterprise value has now surpassed its Cupertino-based rival.
When it comes to market capitalization, Apple still beats the Internet search giant with a total value of $378 billion to Google's $286 billion. However, without counting Apple's $145 billion of net cash, the company is left with an enterprise value of $233 billion.
On the other hand, if you remove Google's $45 billion in net cash, the Mountain View-based tech company is still left with an impressive enterprise value of $241 billion. Thanks to the iPhone maker's recently declining share price, Google was able to surpass Apple in this important metric last week.
Enterprise value demonstrates the true value of the companies' operations. "Another way to think about it: If you bought a house for $378,000, but there was $145,000 of cash lying on the living room floor, all you really paid was a net $233,000," The Wall Street Journal reported.
Earlier this week, Apple's share price dipped below $400 for the second time this year, while Google's has steadily risen in comparison. Here's how Apple and Google have traded over the past five days.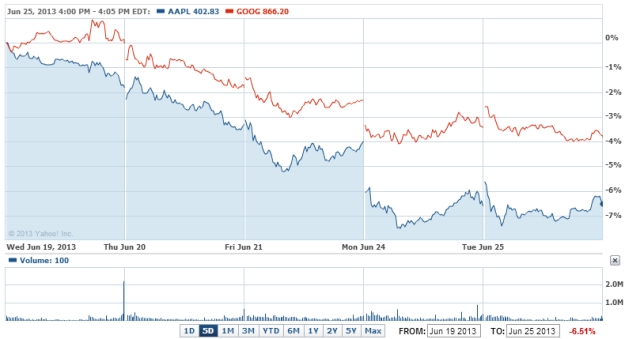 Follow Nathanael on Twitter (@ArnoldEtan_WSCS)