Google Wallet's Loyalty, Gift Card Features: Now Aborted, Later Improved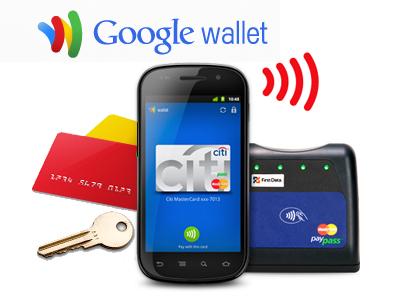 Earlier this summer, Google (NASDAQ:GOOG) announced the launch of new Google Wallet features, including the integration of the Wallet with Gmail. But now, the Mountain View, California-based company is reporting some slightly different news as it decides to pull back on existing Wallet programs, vowing to improve them.
According to Gigaom, Google emailed its Wallet users this week, warning that the company is planning on streamlining its gift card and loyalty services come August 21. The tech giant is encouraging user to spend the remaining balances on their digital gift cards and cash in rewards on their loyalty cards before it's too late.
Released in 2011, Google Wallet is a mobile payment system that offers users a place to store their debit cards, credit cards, loyalty cards, and gift cards. The technology is meant to help lighten consumers' wallets by allowing them to accumulate store rewards on loyalty cards and store balances on digital gift cards in one place.
This was one of Google's biggest selling points, and that's why it comes as a surprise that the company is preparing to drop that loyalty and gift card support, as the move will force consumers to take a step backward and return to the physical versions of these cards.
And it's not like Google Wallet has a ton of wiggle room. Similar to Apple's (NASDAQ:AAPL) Passbook, the digital wallet hasn't garnered as much success as the company hoped, and it has struggled to gain traction among consumers who seem all the more content to make payments with their physical cards.
One problem with the streamlined mobile checkout process is that not all smartphones have adopted the near-field communications technology that is necessary for the program to run. In addition, many stores have yet to invest in the necessary payment infrastructure, thus significantly limiting the locations where Wallet users can implement the technology.
In May, Google introduced a series of enhancements that allowed users to make person-to-person payments via email. And while that seemed like a notable step forward, this latest move seems to reflect a significant step back. Google maintains that the shutdown is temporary, saying it only made its decision because the company is improving the service as it works with more retailers to offer other options. According to Gigaom, the company asserted in its email to Waller users, "We're working with retailers on other options for gift and loyalty card redemption within Google Wallet, and are excited to share them with you soon."
But unfortunately for Google, it doesn't only have its dwindling Wallet users to worry about — it also has to consider how its mobile payment competitor, Apple, will react.  The company has already one-upped Google by drawing iPhone users in with its Passbook app that promises to serve as a collector and repository for receipts, loyalty cards, and boarding passes — and if the tech giant chooses to, it could take advantage of the Wallet while Google is down and out, using this setback as an excuse to snag more customers.
But whether Apple capitalizes on Google's latest decision or not, we should note that although the Wallet's gift and loyalty card support will soon go away, its other core functions will remain unchanged. Physical versions of users' gift and loyalty cards will also continue to work, and the company continues to promise a new mobile payments strategy soon.
Don't Miss: 3 Crucial Court Cases Apple Is Dealing With.