Google's $17M Settlement Over Cookies — Not So Sweet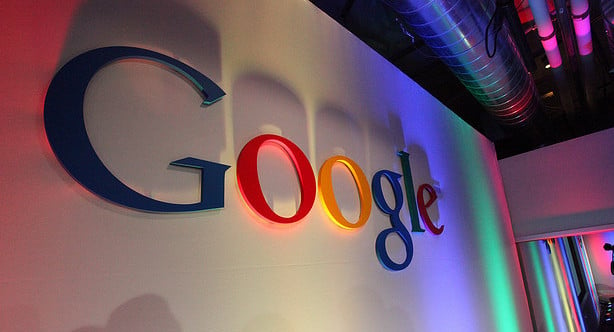 Google (NASDAQ:GOOG) agreed to pay $17 million to 37 states this week for evading cookie-blocking controls in Apple's (NASDAQ:AAPL) Safari browser, but industry experts suggest that the effect the settlement will have on the privacy debate is more significant that than the money penalty itself.
According to Information Week, Google was saddled with the $17-million punishment Monday after admitting in 2012 that it had circumvented protections built into Apple's Safari browser on the iPhone, iPad, and Mac to track users via its DoubleClick advertising network. The Mountain View, California-based company already paid another jaw-dropping $22.5 million fine in August 2012 to settle a similar complaint filed by the Federal Trade Commission, but Justin Brookman, who directs the Center for Democracy and Technology's Project on Consumer Privacy, maintained that this case is different because, "The state AGs' settlement agreement is considerably more expansive than the FTC's, and potentially establishes a new precedent for companies: evading privacy controls — even default privacy controls — is per se [inherently] deceptive."
Now, Google will not only be forced to pay the fine, but also maintain a special page devoted to cookies for the next five years, refraining from making any deceptive statements about its online tracking practices. Though the settlement total is significant, in Google's world the dollar amount is almost trivial, and the case is more of a blow to its PR than anything, because the tech giant now has a number of privacy charges on its track record. From here on out, Google will have to remove the cookies it placed throughout Safari, and it also can't place cookies on the computers of consumers who indicate that they want third-party cookies blocked.
According to Information Week, Google's latest breach of privacy was uncovered when privacy researcher Jonathan Mayer found that the company was circumventing the cookie blocking and allowing its DoubleClick advertising subsidiary to place tracking cookies onto Safari users' systems even though Google had assured Safari users that they wouldn't be monitored if they didn't change their settings to permit the tracking. Once the information was brought to light, Google was forced to admit its deceit, and that was a big hit to its privacy debate in general, as Brookman explained, "If it's illegal for companies to try to get around privacy controls, that's a big deal for consumers."
Now, Google will need to tread lightly, and the tech giant won't be the only company affected. The settlement's language ensures that privacy browser manufacturers that erect the "Do Not Track" setting enforce it, and requires that they don't support companies that don't honor the settings in certain ways. Information Week highlights that this could mean Safari, and eventually Mozilla, turning off third-party cookies entirely, and browsers also "[limiting] use of JavaScript or requests for certain data elements in order to better fingerprint users." They could also block third-party calls entirely.
Thus, Google's settlement with the FTC and 37 states' attorney general has even more significant implications than consumers might initially recognize. The privacy debate continues, but sentiments are shifting, and with the recent legal roadmaps having been written, there's becoming less and less wiggle room for companies to make mistakes, intentionally or unintentionally.
Don't Miss: Google Adds HBO Go to Its Chromecast Playlist.