Gorilla Glass Goes 3-D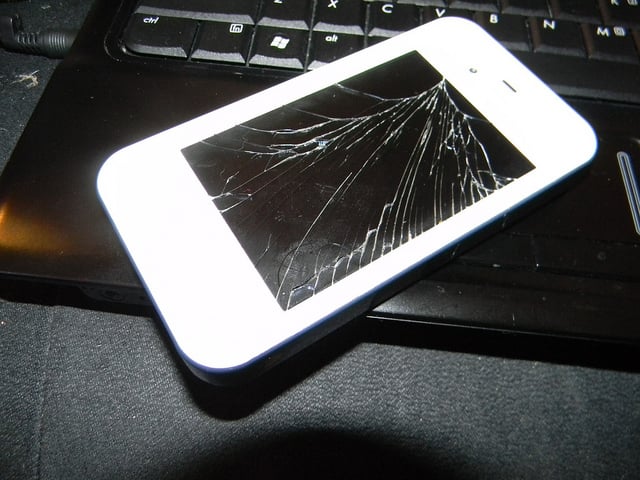 Corning Inc. (NYSE:GLW) announced on Friday that it's ready to manufacture a 3-D version of its Gorilla Glass that can be formed into various shapes, paving the way for smartphone makers to embrace devices with curved screens while still using Corning's extra-sturdy glass.
Corning is working with Taiwanese manufacturer G-Tech Optoelectronics Corp. on the project and said it will have parts ready to be used commercially within the year. Corning said the development of curved Gorilla Glass was key as smartphone makers experiment with curved-screen devices.
"Product design continues to drive the consumer electronics industry. More than half of the top 10 smartphone manufacturers already market devices that incorporate cover glass with subtle curves, and the demand for even more-dramatic form factors is increasing. Corning's 3D-forming technology meets this demand and expands the design possibilities for industrial designers," the company noted in a press release.
"We can now take Gorilla Glass all the way from flat sheet to a finished 3D-shaped product in Asia, expediting turnaround times and minimizing logistical complexity," James R. Steiner, Corning Specialty Materials' senior vice president and general manager, said in the company's announcement. "That's a win for Corning and our customers."
The ultra-strong Gorilla Glass is a favorite among smartphone makers for its ability to withstand abuse without cracking or scratching. Smartphone makers have been experimenting with different-shaped devices as they struggle to find new ways to innovate and as the smartphone market becomes more heavily saturated.
Samsung Electronics (SSNLF.PK) has already started making a curved-screen phone called the Galaxy Round, and the company believes the curved-screen technology has many possible uses outside just smartphones, as well. While the curved-screen technology has been disregarded by some as being a marketing gimmick, a review of the Galaxy Round from DisplayMate Technologies said that having a curved display is actually highly useful. The curved screen cuts down drastically on light reflection, which allows for a lower screen brightness and longer battery life.
There have also been rumors that Apple's (NASDAQ:AAPL) iPhone 6 will use curved screen technology. Apple filed a patent for a wraparound screen in March but has yet to put the technology to use.
With smartphone heavyweights like Samsung and Apple interested in the technology, Corning needed to create a version of Gorilla Glass that could take multiple shapes in order to keep its product in use among device makers.
More from Wall St. Cheat Sheet:
Follow Jacqueline on Twitter @Jacqui_WSCS