Groupon CEO Predicts Disruptions in Healthcare & Education and 2 More Heavily Traded Stocks to Follow
Groupon Inc. (NASDAQ:GRPN): Current price $9.59
In a far-ranging discussion regarding innovation at The Year Ahead: 2014, a two-day conference in Chicago hosted by Bloomberg LP, Groupon Chief Executive Eric Lefkofsky said that two industries ripe for disruption are those of healthcare and education. Lefkofsky along with other panelists said that tech, particularly mobile software and devices, will be very important in changing the manner in which health care and education are delivered.
The CEO said that innovation in the next few years will more and more concentrate upon software, and that much of the tech battle recently has focused on mobile device makers like Apple and Samsung, with the next six to seven years ready to become the "dawn of software" as a method of differentiating the devices.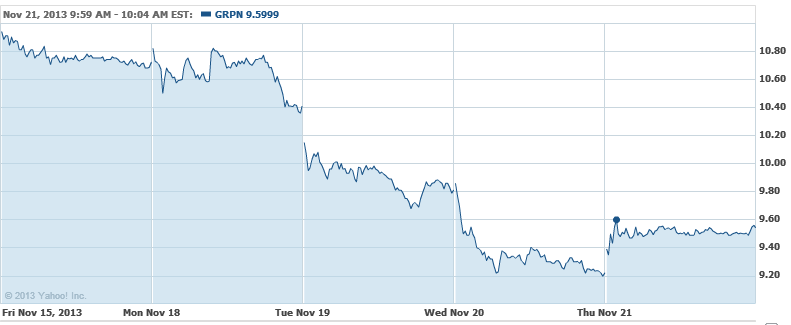 Sirius XM Radio Inc. (NASDAQ:SIRI): Current price $3.64
On Thursday, Sirius XM Radio announced that the NBC News Political Director & Chief White House Correspondent Chuck Todd, who is also host of MSNBC's "The Daily Rundown," will host Unscripted with Chuck Todd, a weekly Saturday morning show on which he will speak with notable guests from politics, music, sports, entertainment/pop culture, news, literature, and more to explore the different sides of newsmakers not typically seen in traditional settings.
Unscripted with Chuck Todd will premiere on December 7 at 9:00 am Eastern and air on Saturdays from 9:00 am to 10:00 am on SiriusXM P.O.T.U.S. channel 124 via satellite and through the SiriusXM Internet Radio App on smartphone, other connected devices, and online at siriusxm.com.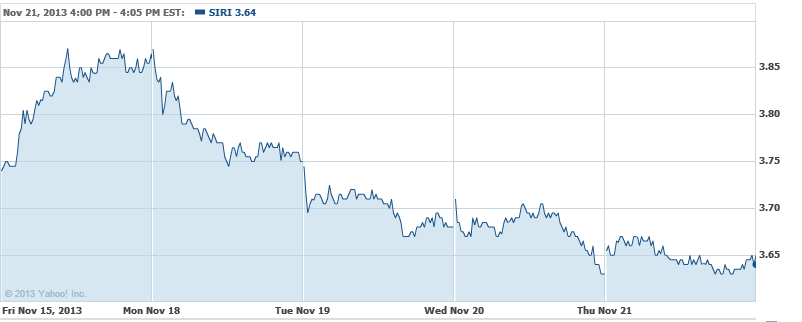 Delta Air Lines Inc. (NYSE:DAL): Current price $28.05
Delta has built out its customer Porsche vehicle pick-up service to Los Angeles International Airport, John F. Kennedy International Airport, and the Minneapolis/St. Paul International Airport. The program, which moves select high-value customers from gate-to-gate. It started as a experiment at Atlanta Hartsfield-Jackson International Airport in 2011 and has expanded in the market to support an average of over 75 customer transfers per day at Delta's biggest hub.

Don't Miss: #Bookaroom: Top 5 Hotels Using Social Media.