Hackers Crack iPhone Fingerprint Sensor, Bad News for Citigroup: Morning Buzzers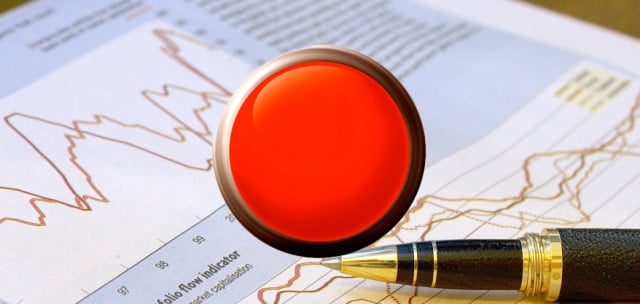 U.S. stock futures remained steady this morning upon news that manufacturing in China has grown the most in six months in September. Three more regional bank presidents will speak today after Federal Bank of St. Louis President James Bullard said that small tapering could begin in October on Friday. Last week the Fed surprised everyone when it decided not to begin tapering stimulus after a two-day policy meeting.
Futures at 8:30 a.m.: DJIA: -0.14% S&P 500: -0.19% NASDAQ: +0.29%
Here's your cheat sheet to what's buzzing this morning:
BlackBerry (NASDAQ:BBRY) co-founder Mike Lazaridis was co-CEO of BlackBerry until last year, still owns a considerable stake in the company, and has been approaching private equity firms Blackstone (NYSE:BX) and Carlyle (NYSE:CG) about a bid for the company, according to sources who spoke to the Wall Street Journal. Lazaridis' 6 percent stake in BlackBerry and deep knowledge of the company would be useful to the various private equity firms interested in BlackBerry, although Friday's earnings report that revealed the company made half what analysts had been expecting in revenue for the second fiscal quarter could complicate the quick sale BlackBerry had been hoping for.
Citigroup (NYSE:C) shares are down in premarket trading, as people familiar with the matter who spoke to the Financial Times said the company will report a sharp drop in trading revenue due to a slump in trading across the market. The FT pointed out that Citi's focus on interest rates and foreign exchange, which have been weak as of late, are reasons the company will likely report disappointing earnings. Citi, the country's third-largest bank by assets, is the most exposed of all U.S. banks to emerging markets, which investors have been shying away from and have seen falling currency rates. Citi declined to give the FT a comment.
Apple (NASDAQ:AAPL) just released the new iPhone 5S with its much-talked-about fingerprint sensor, on Friday, but a group of German hackers have already hacked the scanner. According to a report from CNET, the Chaos Computer Club announced on Saturday that they had gained the ability to photograph an Apple iPhone user's fingerprint on a glass surface through "easy everyday means." The group called Apple's use of the technology "plain stupid" and said, "This demonstrates — again — that fingerprint biometrics is unsuitable as access control method and should be avoided."
Netflix (NASDAQ:NFLX) original show House of Cards won an Emmy for best director last night. David Finch's victory confirmed that Hollywood is ready to take Netflix, and other online streaming television, seriously. The Wall Street Journal said that the win will encourage writers, actors, and producers to consider creating original programming for Netflix as a respectable avenue for their projects. Broadcast TV and cable networks like CBS Corp. (NYSE:CBS)-owned Showtime and Time Warner (NYSE:TWX)-owned HBO also performed well at television's biggest awards show.
Follow Jacqueline on Twitter @Jacqui_WSCS
Don't Miss: 8 Reasons Why Star Wars Episode VII Is Destined to Please.