Has Apple Created the Flexible Touchscreen of the Future?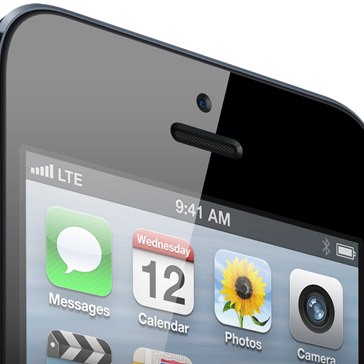 A new patent from Apple (NASDAQ:AAPL) gives us a fascinating glimpse of how users might interact with their iPhone screens in the future. Apple's patent application explores the possibilities that a flexible display screen would afford users.
The patent, which is titled "Embedded Force Measurement," outlines a method for implementing a flexible screen display technology that would allow users to press on various parts of the screen to interact with their device. Essentially this would create an entirely new dimension to traditional touchscreens which only rely on two-dimensional movements, notes Apple Insider.
According to the patent abstract, the flexible screen would have an embedded "force detection system that detects force exerted on a flexible display based upon changes in resistance and/or capacitance." In other words, this "force detection system" would not only detect where the user was pushing, it would also detect how much force was being applied.
Apple outlined a number of different ways that this interactive flexible display would be created. Some embodiments use "one or more thin film plates that vary in capacitance when force is applied to the plates." Another embodiment uses "an embedded layer that allows piezoelectric, optical, or any other measurement to obtain a magnitude of force." Apple's patent also notes that OLED display technology is particularly suited for this system.
The flexible screen technology could create an intuitive interface with many different functions, including an onscreen volume control. The harder the screen is pushed, the more rapidly the volume would increase or decrease.
This patent also notes that this technology would work well in a music application like GarageBand. For example, the harder that a user struck a virtual piano key, the louder the music note would play. This would allow a touchscreen device to more accurately emulate the behavior of an actual keyboard.
Apple also covers a method for readjusting the baseline threshold of the flexible screen if it should become deformed over time. This would allow a user to reset the pressure sensitivity of the flexible screen or simply adjust the sensitivity to fit a particular user's preference.
Here's how Apple traded on Thursday: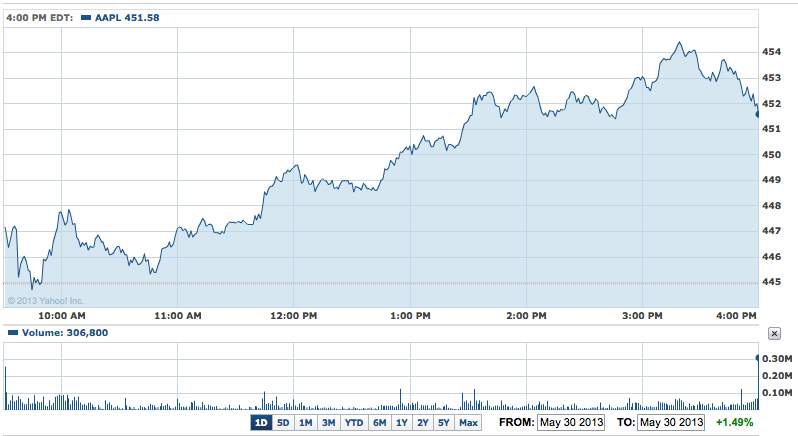 Follow Nathanael on Twitter (@ArnoldEtan_WSCS)
Don't Miss: 5 New Smartphones That Want to End Apple's Dominance.