Has Apple's iOS 7 Got a Public Release Date?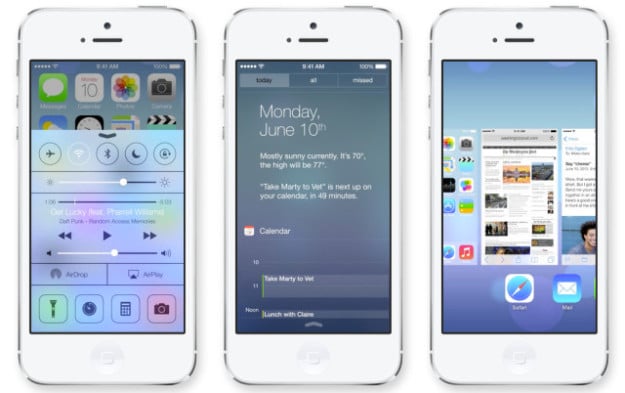 It looks like September 10 won't only be a big day for the iPhone, but also for iOS.
Fierce Mobile Content highlighted the contents of an email exchange between iOS 7 developer Owen Williams and Apple (NASDAQ:AAPL) partner Nuance Communications on Tuesday, reporting that the new iOS mobile operating systems will likely be launched September 10, the same day analysts expect Apple to roll out the new iPhone 5S and low-cost 5C.
According to the report, the email says: "As you are probably aware, iOS 7 GA will be released on September 10th. NDEV Program has prequalified that SpeechKit 1.4.5 works properly on iOS 7, but we encourage you to conduct your own testing to ensure that when the upgrade happens, you Nuance speech services continue to work seamlessly."
The relationship between Apple and Nuance is unique because Nuance is the exception to Apple's general rule of staying away from third-party companies for core software and services across its iOS and Mac platforms. The tech giant likes to do the developing in that arena on its own but has made Nuance the exception, and Apple will continue to do so thanks to the impressive success of Siri since its launch in 2011 with the iPhone 4S.
Back to iOS 7: Fierce Mobile Content reports that the software was first introduced in June at the Worldwide Developer Conference, where it was met with good reviews and optimistic predictions from analysts. The revamped iOS 7 will demonstrate several revisions from its predecessor and will facilitate the launch of other highly anticipated apps like AirDrop wireless file sharing and the iTunes Radio streaming music service.
Analysts expect iOS 7 to be rolled out on September 10 along with the latest edition of the iPhone and a low-cost smartphone offering. The new iPhone 5S is expected to be introduced with a number of new technologies including fingerprint scanning features, but analysts also believe that the iPhone 5C will steal some of the spotlight with a lower price tag of around $300.