Has Faith in BlackBerry Dried Up?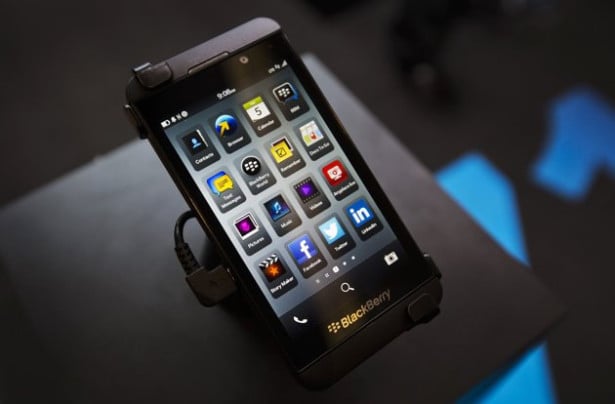 When BlackBerry (NASDAQ:BBRY) announced its BlackBerry 10 operating system, some fans were hopeful for a turnaround. But when phones featuring the system launched, that optimism seemed to diminish, and the stock dove. After the company's recent earnings call, it seems the hope may be close to drying up.
When someone looks at what's been happening with BlackBerry, the scope tends to find the phone maker in the shadows of companies that have sped ahead in the smartphone industry. Apple (NASDAQ:AAPL) kicked things off with iOS and the iPhone, and Google (NASDAQ:GOOG) teamed up with a wide range of technology  manufacturers to make Android the most prominent smartphone operating system in the world.
From the launch of the first iPhone, it took BlackBerry more than five years to turn out its own touchscreen competitor. In that time, the company fell from prominence and didn't command the demand it once had.
During a Friday conference call, company CEO Thorsten Heins defended the BlackBeery 10 operating system, saying: "BlackBerry 10 is still in the early stages of its transition. In fact, we are only five months in to what is the launch of an entirely new mobile computing platform." However, giving the company more time for the turnaround doesn't seem likely to pan out, given the current trajectory.
In the last quarter, the number of BlackBerry subscribers slipped to 72 million. That was a drop of 4 million from the previous quarter, on top of a 3-million user drop the quarter before that. With a decrease in users accelerating, the trend doesn't bode well for the future.
Sales aren't looking good, either. Analysts had their expectations, and BlackBerry's Z10 smartphone fell well below. The 2.7 million devices using BlackBerry 10 that shipped last quarter were 25 percent below expectations. The lack of popularity spells trouble for other reasons beyond revenue.
In order to succeed in its turnaround, BlackBerry will need the continuing support of app developers. Without a wide array of the apps consumers want, BlackBerry's devices will have a hard time drawing customers. BlackBerry 10 is already at a major disadvantage, given its youth. And with the platform not gaining popularity with users, it may have trouble continuing to draw developers to work on the platform.
There may be some hope still wrapped up in the BlackBerry Q10 device, which features the popular full keyboard that was on many older BlackBerry devices — but that may not be enough. Wedge Partners LLC analyst Brian Blair told Bloomberg, "I actually think they're likely to sell a decent amount in this current and then fade away." But, he doesn't think investors will pay much attention, because the "first indicators of demand are so negative."
With sales of $3.07 billion falling below analysts' estimates by $300 million, many analysts are dropping their expectations for the company. Shares dove 28 percent on Friday after earnings were announced, and analysts have been changing their rating on the company's stock as well. Now, twenty-three of forty-three analysts with ratings on the stock are suggesting investors sell. Wells Fargo analyst Maynard Um, who had been one of nine still held a Buy rating on the stock, lowered his rating to Hold, leaving very few with hope in the stock's performance.
Don't Miss: Analyst: September iPhone Launch Will Be Apple's Salvation.