Has Microsoft Taken a Page Out of Apple's Book?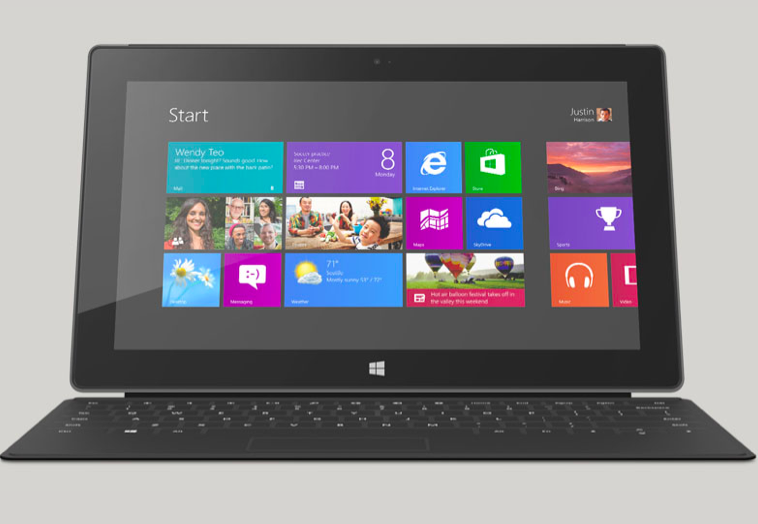 Microsoft (NASDAQ:MSFT) is taking a page out of Apple's (NASDAQ:AAPL) book and offering the 32GB Surface RT at a discounted price to schools and universities across the globe.
Discouraged by paltry sales of its new tablet, Microsoft will offer the Surface RT, typically priced at $499, for $199. An RT equipped with a Touch Cover, normally offered at $599, will only be $249. One with a Keyboard Cover will be offered for $289, compared to a $629 cover price.
"It's important Microsoft does its part to help get devices into the hands of educators that help prepare today's students with skills modern businesses demand," a Microsoft spokeswoman said in a statement.
One strong draw for teachers and other university administration (the deal isn't offered to individual students, according to TheVerge) is the fact that the Surface RT ships with Microsoft Office.
Not holding anything back, Microsoft will offer this deal in seemingly every major nation, according to Apple Insider. On the list will be Australia, Austria, Belgium, Canada, China, Denmark, Finland, France, Germany, Ireland, Italy, Japan, Korea, Mexico, Luxembourg, the Netherlands, Norway, Portugal, Russia, Singapore, Spain, Sweden, Switzerland, the United Kingdom, and the United States.
Apple set the precedent of offering its products to universities at a discount, but Microsoft has undercut them with this new deal. Apple offers its iPad 2 for $399—twice as much as the Surface RT—though many of Apple's deals are available to individual students, not just faculty.
Amazon (NASDAQ:AMZN) and Google (NASDAQ:GOOG) are yet to discount their products for teachers, administrators, or students, although they may not need to. Google's 16GB Nexus 7 is already available for $199, the same price as Amazon's Kindle Fire.
Microsoft's education discount follows an earlier announcement that the company will give away 10,000 Surface RT tablets to teachers attending the International Society for Technology Education in August.
Having reportedly sold less than a million Surface RT's since its release, Microsoft is clearly trying to get its tablet into the hands of consumers, hoping that once they try the product, it could lure the larger population away from the iPad and Kindle Fire.
Don't Miss: Analyst: Tim Cook Deserves a Thumbs-Up.