Has Sony Beaten Apple in the Smart Watch Race?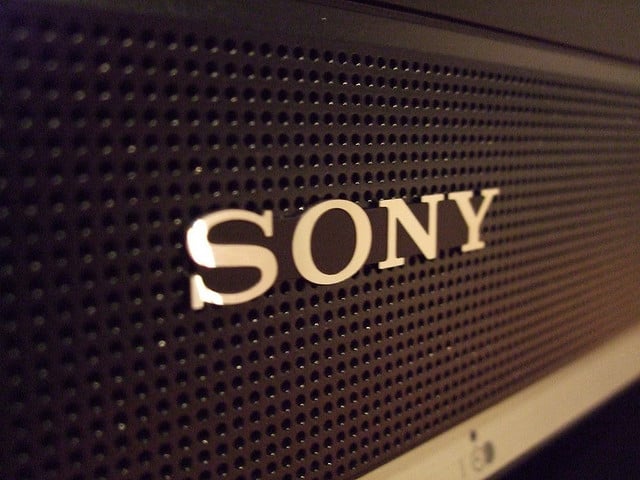 Japanese electronics giant Sony (NYSE:SNE) has been steadily promoting the upcoming launch of its smart watch product at the Mobile Asia Expo this week, reports Apple Insider. Although Apple's (NASDAQ:AAPL) so-called "iWatch" has been rumored to be in development since December of last year, it appears Sony will debut its computer wristwatch before the Cupertino-based company.
Interestingly, Sony has even suggested that its smart watch will be interactive with the other mobile products in its Xperia line. Via the official Xperia Twitter account, Sony somewhat cryptically stated, "Pocket watch / wristwatch / digital watch / LiveView / SmartWatch / ?"
Many commentators have predicted that Apple's rumored iWatch device would similarly interact with the other products in Apple's lineup. Despite the many rumors about Apple's iWatch development, the California tech company has yet to confirm or deny the existence of the project.
Apple CEO Tim Cook seemed rather dismissive of the smart watch market at this year's All Things D conference.  Via Ars Technica, Cook commented that, "There are lots of gadgets in the space. I would say that [of] the ones that are doing more than one thing, there's nothing great out there that I've seen. Nothing that's going to convince a kid that's never worn glasses or a band or a watch or whatever to wear one."
KGI Securities analyst Ming-Chi Kuo recently predicted a 2014 release date for the iWatch. Kuo also thinks that the device will feature a 1.5 or 2-inch size screen that uses GF2 touchscreen display technology rather than the new OLED panels.
Sony is not the only Apple competitor that is entering the smart-watch market. Samsung (SSNLF.PK) already announced in March of this year that it was working on a smart watch, although it didn't provide much detail. There are also smart watches that are already available from smaller companies like Pebble and the Italian i'm Watch.
Here's how Apple closed out trading on Friday.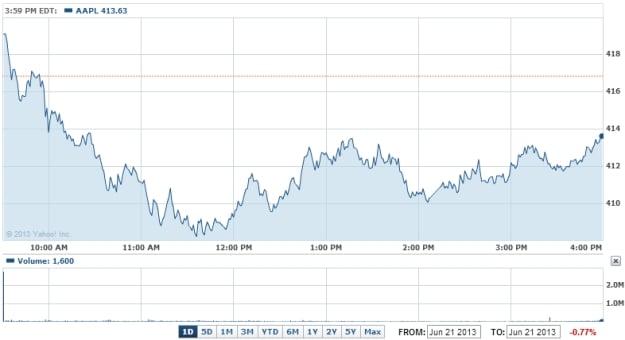 Follow Nathanael on Twitter (@ArnoldEtan_WSCS)
Don't Miss: Apple's eBook Trial Warning.