Heat Map: Apple's iPhone May Grow New Colors, Smith & Wesson Surges on Gun Demand
Despite announcing a new business plan, shares of Microsoft (NASDAQ:MSFT) closed nearly 1 percent in the red on Thursday, and continued to edge lower in late afternoon hours. The company announced a partnership with Best Buy (NYSE:BBY), which will launch new a Windows Store at 500 Best Buy locations in the United States.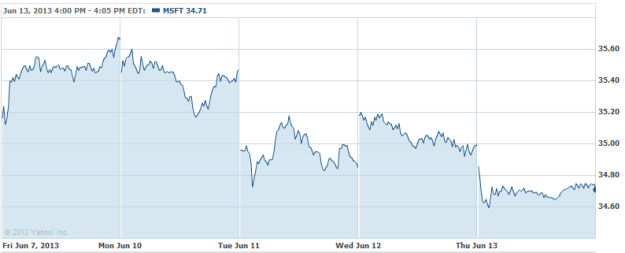 Shares of Smith & Wesson (NASDAQ:SWHC) surged more than 5 percent in late afternoon trading. The gun manufacturer reported better-than-expected preliminary fourth-quarter results. Earnings came in at 44 cents per share, compared to estimates calling for 40 cents per share. Revenue of $179 million topped expectations of $171 million. The company also announced a $100 million share repurchase program.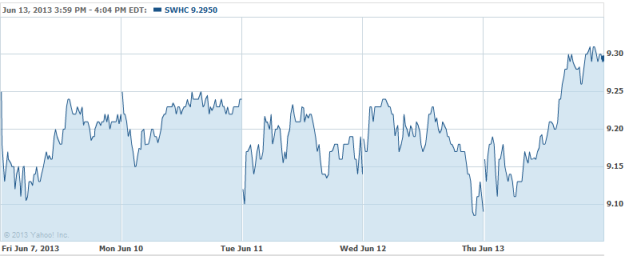 Restoration Hardware Holdings (NYSE:RH) jumped 10 percent in late afternoon hours. The furniture retailer posted quarterly earnings of 6 cents per share, topping estimates for only 4 cents per share. Carlos Alberini, chief executive officer, said, "We are extremely pleased with our first quarter performance and financial results. During the period, we delivered an increase in net revenues of 38 percent, comp store sales growth of 41 percent, and a significant improvement in profitability as we continued to invest in our infrastructure and new businesses to support our growth."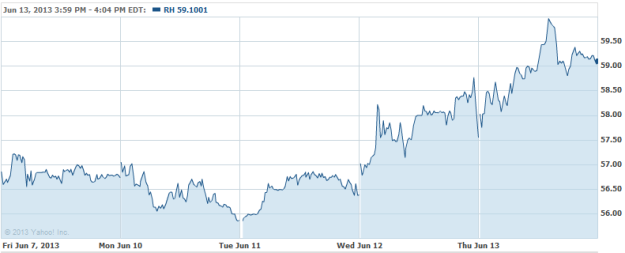 Shares of Apple (NASDAQ:AAPL) increased nearly 1 percent on Thursday and continued to attract attention in late afternoon trading. According to anonymous industry sources, Apple is looking into making iPhones with a 4.7-inch and 5.7-inch screen reports Reuters. The Cupertino-based company is also in the process of developing 5-6 different colors for a low-cost plastic iPhone stated the supply chain sources.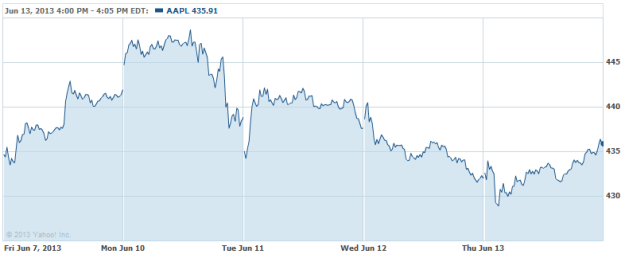 Don't Miss: 5 Simple Ways to Control Your Credit Card Debt
Follow Eric on Twitter (@Mr_Eric_WSCS)