Heavy Hitters: BlackBerry Crashes 28%, Apple Edges Higher After Tablet Forecast
Despite stocks declining across the board, Nike (NYSE:NKE) shares managed to jump more than 2 percent on Friday. The company recently announced quarterly earnings of 76 cents per share, beating estimates calling for 74 cents per share. Revenue of $6.7 billion also topped estimates of $6.64 billion. "Fiscal 2013 was a great year for NIKE, driven by our innovative products and the power of our brands," said Mark Parker, president and chief executive officer of Nike. "And we're excited about what lies ahead."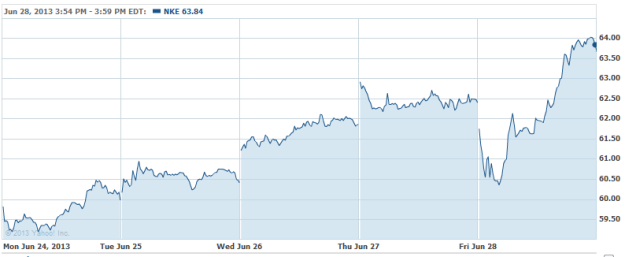 Shares of Ford Motor (NYSE:F) dropped 1.2 percent on Friday, but edged slightly higher in late afternoon hours. The company announced a recall of 13,000 Explorer, Taurus, and Lincoln MKS cars and SUVs after receiving reports that child safety locks were failing to work on rear doors. The company found that the vehicles' safety locks can be turned off when doors are opened or closed, giving children the ability to open the back doors with their inside handles and potentially injure themselves, though no injuries have been reported. Shares of General Motors (NYSE:GM) finished the day in the green.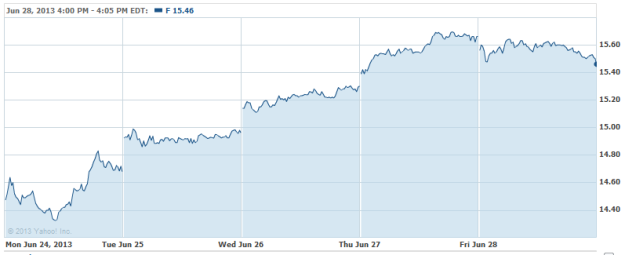 BlackBerry (NASDAQ:BBRY) shares crashed almost 28 percent on Friday, the company's worst single-day performance since April 2000. BlackBerry reported that quarterly smartphone shipments totaled 6.8 million units, down 14 percent from the prior quarter and below estimates. The company also posted a loss of 13 cents per share for the quarter. Analysts expected a profit of 6 cents per share.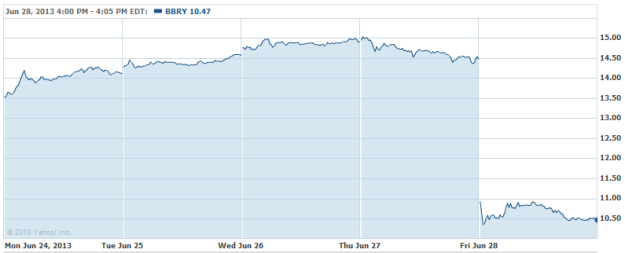 Shares of Apple (NASDAQ:AAPL) edged slightly higher on Friday, and continued to attract attention in late afternoon hours. According to research firm Gartner, tablet sales in the second half of 2013 will increase 67.9 percent from the same period last year. Gartner is also predicting that Apple will ship a total of 300 million of its devices before the end of the year.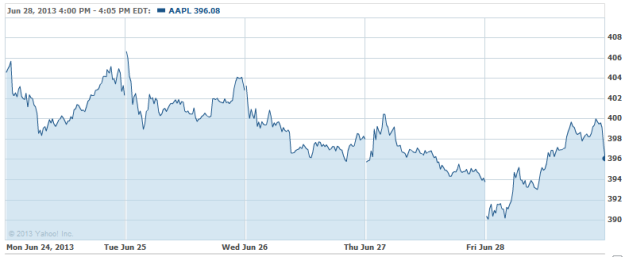 Don't Miss: Consumer Sentiment Takes a Surprising Turn
Follow Eric on Twitter (@Mr_Eric_WSCS)