Heavy Hitters: GUESS? Surges 18%, Apple Plans to Expand in Japan
Shares of GUESS? (NYSE:GES) surged more than 18 percent in late afternoon hours. The retailer reported quarterly earnings of 52 cents per share, easily beating estimates calling for only 36 cents per share. Paul Marciano, chief executive officer, commented, "We are pleased to deliver second quarter earnings that exceeded our expectations.  The earnings not only reflect the achievement of our revenue expectations for the quarter, but also the benefits of our expense management and cost control efforts."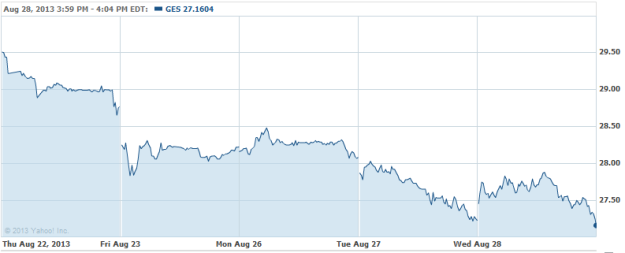 Bank of America (NYSE:BAC) shares were relatively flat on Wednesday, despite the bank deciding to pay $160 million to resolve a discrimination lawsuit brought by black financial advisers, according to an attorney representing the plaintiffs. Attorney Suzanne Bish said that the case, filed in 2005, was brought on behalf of one employee and swelled to up to 1,200 class representatives who "persevered through some long odds in this case."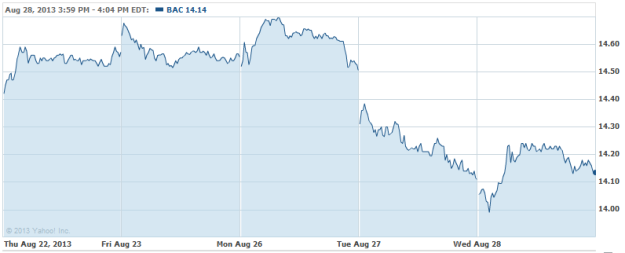 Shares of Ford Motor (NYSE:F) gained almost 1 percent on Wednesday and continued to climb higher in late afternoon hours. The company is preparing to debut its new S-MAX concept at the Frankfurt Motor Show in September. The S-MAX is currently only available in Europe, and although the new model is unlikely to be slated for U.S. markets, the S-MAX is intended to become a more premium car meant to appeal to luxury car buyers. Shares of General Motors (NYSE:GM) also increased.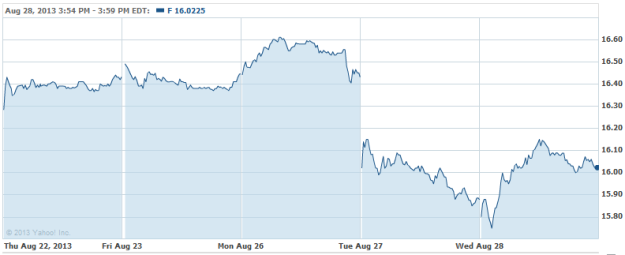 Apple (NASDAQ:AAPL) shares edged slightly higher on Wednesday, and continued to attract attention in late afternoon trading. The tech giant is planning to open its first new Apple Store in Japan since 2005, according to a source who spoke to Bloomberg. The store will be located in the high-end Omotesando shopping district in Tokyo and could open as soon as March, the source said. Although Apple didn't respond to requests for a comment, the company's website is advertising for jobs at a new Tokyo store.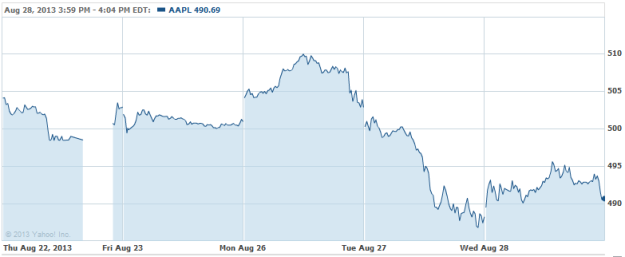 Don't Miss: Are Realtors Concerned About Pending Home Sales?
Follow Eric on Twitter @Mr_Eric_WSCS