Heavy Hitters: J.C. Penney Sinks 13%, Ford CEO Headed to Microsoft?
BlackBerry (NASDAQ:BBRY) shares managed to climb 1 percent higher on Friday, but shares dipped in late afternoon hours. As expected, second-quarter revenue came in at $1.6 billion, down 45 percent on the year, and adjusted net loss came in approximately in line with expectations at $248 million, or 47 cents per share. Alongside the report, BlackBerry announced that it is targeting a 50 percent reduction in overall operating expenditures, due to be completed by the first quarter of fiscal 2015. BlackBerry shares are down more than 30 percent this year.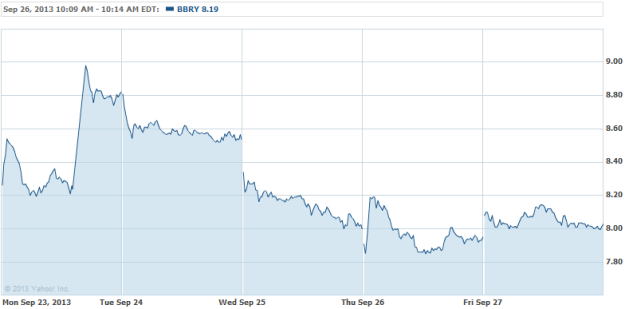 Shares of Ford Motor (NYSE:F) fell 1.3 percent on Friday as investors digest the news that current Ford CEO Alan Mulally is on the list for Microsoft's (NASDAQ:MSFT) next chief. Mulally, who has been with Ford since 2006, is widely credited for turning the automaker around and managing its current strong performance.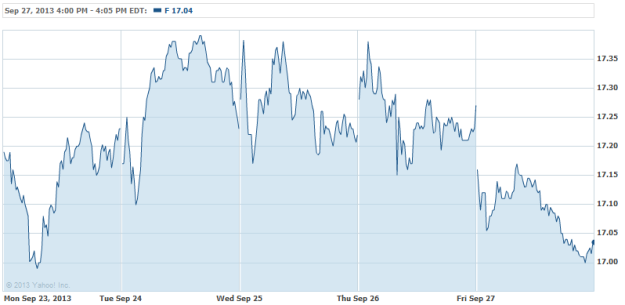 Shares of J.C. Penney (NYSE:JCP) plunged more than 13 percent on Friday and continued to decline in late afternoon hours. The struggling retailer recently announced it will sell 84 million shares of common stock in a secondary offering. J.C. Penney intends to use the net proceeds from the sale for general corporate purposes. Goldman Sachs is serving as the sole book-running manager for J.C. Penney.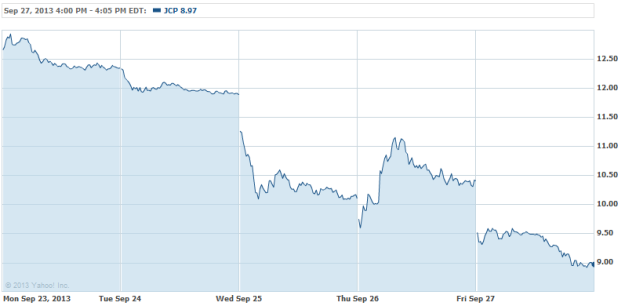 Apple (NASDAQ:AAPL) shares fell 0.71 percent on Friday as more speculation surrounds the tech giant's next mini-tablet release. According to market research firm IHS iSuppli's sources, via CNET, Apple has not produced enough iPad mini 2 units for a rumored October release date. "The Retina Mini looks less certain for that time. Manufacturing volumes on that would match better with a Q114 [first-quarter 2014] launch," IHS iSuppli's Rhoda Alexander told CNET. However, IHS iSuppli believes Apple could still announce the iPad Mini 2 when it releases the iPad 5 sometime in October.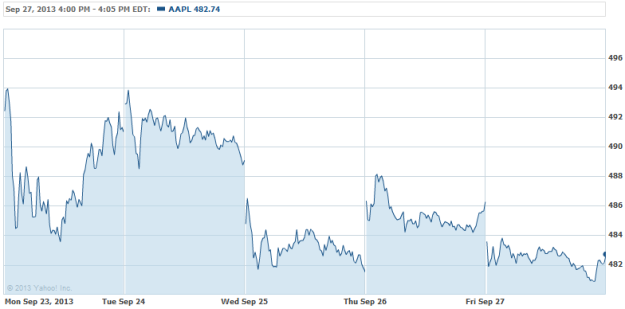 Don't Miss: Should Investors Ignore the Soap Opera in Washington, D.C.?
Follow Eric on Twitter @Mr_Eric_WSCS