Heavy Hitters: Tesla Drops 10%, Apple Creates 700 Jobs in Arizona
Shares of BlackBerry (NASDAQ:BBRY) closed 2.7 percent higher on Tuesday as analysts digested the recent news surrounding the troubled company. BlackBerry revealed on Monday that it is abandoning the hunt for a buyer and is instead replacing its incumbent CEO, Thorsten Heins. Rather than a sale to another party, Fairfax Financial and other institutional investors will be investing $1 billion in BlackBerry by means of a convertible debt featuring a 6 percent yield and a $10 per share conversion price. On Tuesday, BlackBerry was upgraded to Hold by Deutsche Bank and Societe Generale.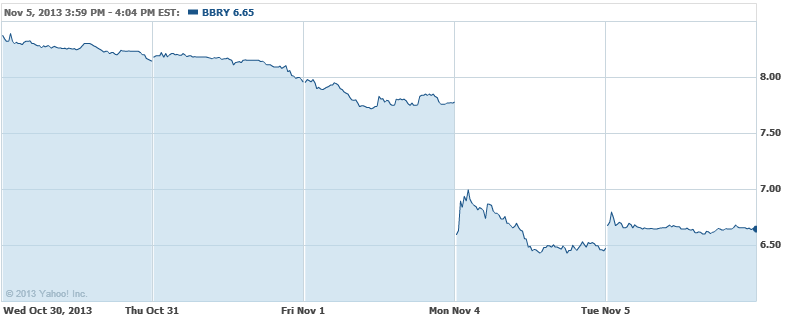 Tesla Motors (NASDAQ:TSLA) shares fell 10 percent in late afternoon hours. Tesla reported quarterly earnings of 12 cents per share, compared to a loss of 92 cents per share a year earlier. Revenue also surged to $603 million from only $50 million in the third quarter of last year. The results beat expectations, but were not impressive enough for Wall Street and Tesla's high valuation. Tesla also delivered about 5,500 vehicles in the quarter, better than its own estimate of 5,000, but below Wall Street's estimate of about 5,700.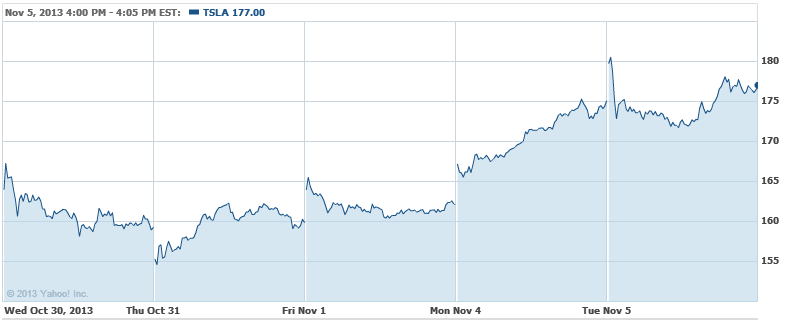 Shares of Apple (NASDAQ:AAPL) were relatively flat on Tuesday, but the tech giant continues to add more jobs in the United States. Apple signed a sapphire production deal with GT Advanced (NASDAQ:GTAT) where the latter will supply Apple with sapphire needed from an Apple-owned facility in Arizona. GT plans on hiring 700 people for the initiative, while Apple will be providing GT with a $578 million pre-payment to help the process along. GT will eventually reimburse Apple for the prepayment over five years, starting in 2015.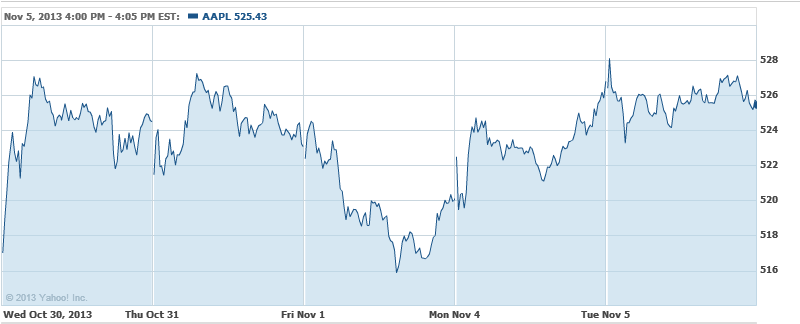 Abercrombie & Fitch (NYSE:ANF) shares plunged more than 7 percent in late afternoon hours. The clothing retailer cut its full-year earnings-per-share guidance to $1.40-$1.50 from $1.96. "Our results for the third quarter reflect continued top-line challenges, with overall spending among younger consumers remaining weak. Until we have seen a clear trend improvement, we are continuing to take a cautious approach into the fourth quarter and are working to end the year with appropriate levels of fall carryover inventory," said Mike Jeffries, Abercrombie & Fitch CEO.

Don't Miss: Are Investors Still Hiding in Cash?
Follow Eric on Twitter @Mr_Eric_WSCS