Here Are Apple's Huge Growth Plans for Japan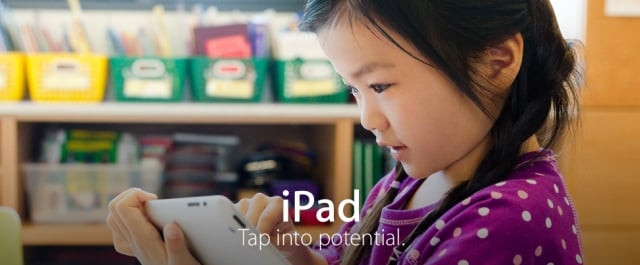 Apple (NASDAQ:AAPL) is planning to open its first new Apple Store in Japan since 2005, according to a source who spoke to Bloomberg. The store will be located in the high-end Omotesando shopping district in Tokyo and could open as soon as March, the source said.
Although Apple didn't respond to requests for a comment, the company's website is advertising for jobs at a new Tokyo store. "For Apple, the Japanese market is appealing in terms of quantity and price," Satoru Kikuchi, an analyst at SMBC Nikko Securities Inc., told Bloomberg. "There is a room to expand tablet sales and a possibility the Japanese market expands if Apple's mobile carrier partners increase."
Japanese Prime Minister Shinzo Abe has loosened business regulations and increased government support for industry that Apple could take advantage of as a part of his plan to rejuvenate Japan's economy, according to the publication. Abe has already started fiscal and monetary stimulus in the country.
The move comes amid speculation about a deal between Apple and Japan's largest wireless carrier, NTT DoCoMo Inc. DoCoMo doesn't yet carry the iPhone and Apple doesn't yet have access to DoCoMo's 60 million subscribers, so a deal would be highly beneficial for both companies.
According to a report from Apple Insider, the sticking point in negotiations between the companies has been DoCoMo's strategy of including preloaded apps on the phones it sells to develop what it calls a "lifestyle system": Apple doesn't allow carriers to preinstall apps on the iPhone. Analysts have speculated that DoCoMo needs to offer the iPhone if it expects to remain the largest carrier in Japan.
DoCoMo Chief Financial Officer Kazuto Tsubouchi said in a recent interview with SankeiBiz that it would make good business sense for DoCoMo to reach a deal with Apple, but he also added that it was unlikely for an agreement to be reached before the September 10 launch of the new iPhone 5S and iPhone 5C.
A cheaper version of the iPhone called the iPhone 5C would help Apple catch up in emerging markets, where its refusal to make a low-cost device has caused it to lose market share to companies like Samsung (SSNLF.PK) that sell cheaper devices running on Google's (NASDAQ:GOOG) Android platform. A deal with DoCoMo that would allow the carrier to offer the 5S and the 5C could be enough to push both companies comfortably ahead of their competition.
Follow Jacqueline on Twitter @Jacqui_WSCS