Here Are Google's Plans for Its Latest Acquisition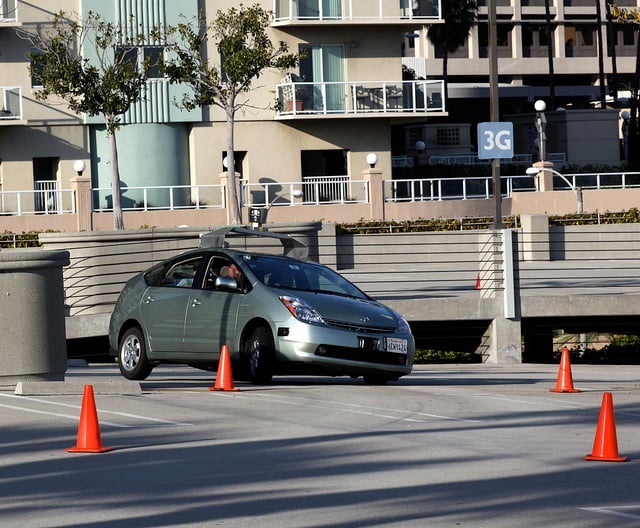 Shortly after revealing that it had purchased gesture recognition app Flutter last week, Google (NASDAQ:GOOG) filed for a patent that will use hand gestures to control its self-driving vehicles.
According to Engadget, the patent involves using a ceiling-mounted camera and a laser scanner in the vehicle to detect hand motions and body movements, which will trigger functions within the car like rolling windows up and down or turning on the radio. The patent was filed with the U.S. Patent and Trademark Office the same day that Flutter announced it is being acquired by Google.
Flutter is a gesture recognition app for Apple's (NASDAQ:AAPL) Mac computers that allows users to control music and other media being played on the computer with hand gestures that are picked up via webcam. Users can use simple hand gestures to turn the volume up or down, skip tracks, pause, and go back without having to touch their computer at all.
It appears as though Google is taking Flutter's technology a step farther and using it to explore the possibility of using hand motions to control certain functions on its self-driving cars. Google started developing the cars in 2010, has been road-testing its self-driving vehicles since 2011, and has taken them on drives around some of San Francisco's most difficult and traffic-filled streets. In 2012, Google released a YouTube video showing the legally-blind Steve Mahan running errands using one of the cars.
More recently, Google has been continuing testing the cars on a special road in Virginia, where the company is drumming up support from politicians who are happy that the project has created jobs.
The gesture recognition technology will be another option for Google to explore in its efforts to create a self-driving vehicle that consumers will be comfortable in. In addition to complying with new government regulations regarding self-driving cars, Google also must achieve a balance between how much control drivers want to have and how much control they're comfortable giving up.
Follow Jacqueline on Twitter @Jacqui_WSCS
Don't Miss: Google Exec Claims Android 'More Secure' Than iOS, Prompts Laughter.