Here Are the iPhone Photos You've Been Waiting For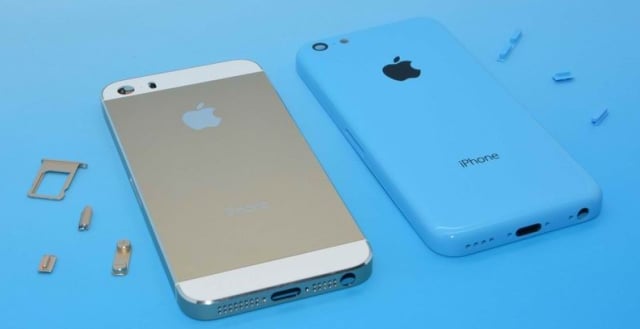 New high-quality images of Apple's (NASDAQ:AAPL) iPhone 5S and iPhone 5C rear shells and parts have emerged online. These latest leaked images have come from Apple researcher Sonny Dickson, who has recently established a reputation as a reliable source for many Apple iPhone 5S and iPhone 5C leaks.
Dickson's leaked iPhone 5S images are mostly of the upcoming gold-colored model, although he does include several shots of the black/slate-colored model. Apple aficionados that were concerned Apple had jumped the shark by creating a gaudy gold smartphone can relax. The gold-colored iPhone appears to be a subdued champagne color.
The Apple researcher also posted new high-quality images of Apple's so-called "budget iPhone," or iPhone 5C. Dickson's images of the iPhone 5C models appear to confirm that this plastic iPhone will be unveiled in red, green, yellow, blue, and white colors.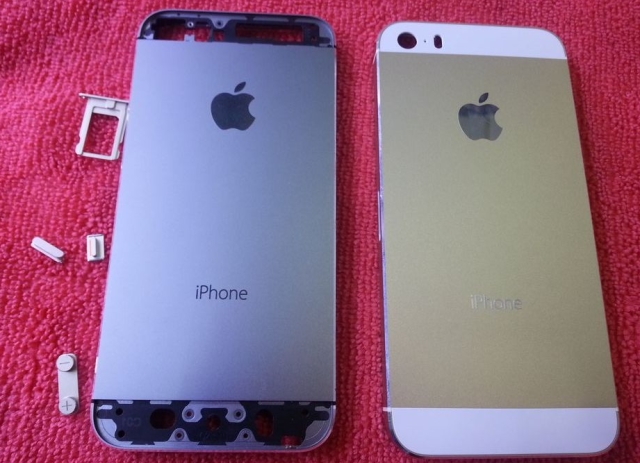 However, the well-connected Apple leaker managed to acquire more than just the casings for Apple's next-generation iPhones. Dickson noted that he was also able to obtain "a variety of ribbon cables and components, including the entire intact casings, vibration motor, audio jack, SIM trays, the front and rear cameras, the mounts to attach all of the components to the casing, and more."
The champagne-colored iPhone 5S appears to have a volume rocker button constructed of a similarly colored metal, while the buttons for the various iPhone 5C models are constructed of matching plastic colors. However, it appears that the SIM card tray for the iPhone 5S is either made of plastic or Apple's patented Liquidmetal alloy.
Dickson also dismissed widely-reported rumors of a black-colored iPhone 5C model. He noted that the purported photos of the black-colored iPhone 5C actually depicted a "cheap, crudely-constructed dummy phone."
Follow Nathanael on Twitter (@ArnoldEtan_WSCS)