Here Is Apple's Wireless iPhone-Connected Hearing Aid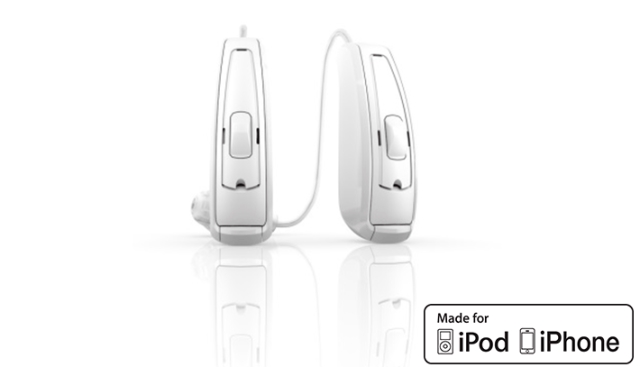 The world's fourth-largest maker of hearing aids has teamed up with Apple (NASDAQ:AAPL) to implement a wireless technology that will allow hearing-impaired users to directly link their hearing aids to their iPhones, reports Reuters. The Denmark-based GN Store Nord is hoping that the device will appeal to both baby boomers and aging iPhone users.
The discreet hearing aid is called the ReSound LiNX and it relies on the same 2.4 GHz wireless technology that Apple uses for its iPhones. According to GN's website, the third-generation 2.4 GHz wireless technology used in the ReSound LiNX "provides twice the performance without additional battery consumption and enables the industry's best direct connectivity."
According to Reuters, Apple and GN have been collaborating on the project since last year, when the California-based company told manufacturers that it wanted to directly link hearing aids to the iPhone using the 2.4 GHz frequency. GN was selected to be Apple's partner on the project due to its previous experience with the 2.4 GHz frequency.
As noted by Reuters, the hearing aid industry is estimated to be worth $15 billion, and current production levels supply less than 10 percent of the total worldwide need. Premium hearing aids made by GN sell for around $3,000 and the Danish company predicted that the ReSound LiNX will sell for 5 to 10 percent more.
GN is hoping that the device's small size and mobile connectivity features will make the ReSound LiNX appealing to hearing-impaired users who may not use a traditional hearing aid due to the stigma. According to Reuters, Morgan Stanley called the ReSound LiNX the "first attempt to turn a hearing aid into more of a lifestyle product."
GN CEO Lars Viksmoen echoed this sentiment via the company's official website. "ReSound LiNX again underlines our core strength of bringing breakthrough innovations to the hearing impaired, making them consumers with choices rather than patients with challenges," stated Viksmoen.
According to GN, the iPhone-compatible ReSound LiNX will be available in a limited release in late 2013 before it is launched worldwide in the first quarter of 2014. Here's how Apple closed on Friday.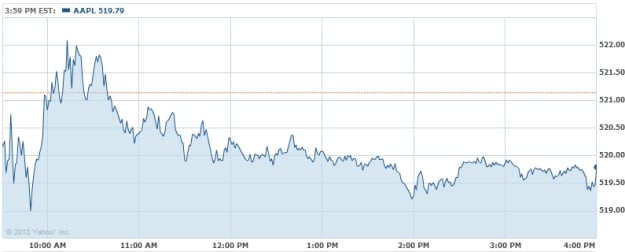 Follow Nathanael on Twitter (@ArnoldEtan_WSCS)
Don't Miss: China Mobile Drops a Big iPhone Hint.